A TERMON man who claimed gardaí should know him as he was a well-known footballer and assaulted a garda during the course of his arrest has been disqualified from driving for failing to provide a breath sample.
Former Donegal star, Thomas Ryan (46) of Termon, Kilmacrennan was before yesterday's sitting of the Letterkenny District Court where he pleaded guilty to assault and threatening, abusive or insulting behaviour, but contested a charge of failure/refusal to provide a breath sample.
Ryan's wife Eileen Ryan was also before the court charged with intoxication and threatening, abusive or insulting behaviour to which she pleaded guilty.
Judge Paul Kelly heard that Ryan was seen crossing a continuous white line twice after exiting the Lagoon Bar, Termon at 0.40am on September 17, 2012.
Gardaí had followed the defendant, driving a silver BMW, and pulled up behind him at a nearby church. Garda Patrick Geraghty said: "I asked the driver to do a roadside breath test and he then stated that I knew him. I said I did not. He again said I knew him and said he was Tommy Ryan, the footballer.
"He then stated 'have you nothing better to be doing than catching me for nothing'. The female front seat passenger, Eileen Ryan, then shouted out 'you're nothing but a bunch of bastards with nothing better to be doing'," Garda Geraghty said.
The court heard that Ryan started to resist during the course of his arrest, pulling away as Garda Geraghty tried to lead him by the arm and tried to get back into his own vehicle.
He was subsequently arrested and conveyed to Letterkenny Garda Station where he failed to successfully provide a breath sample and was charged with the offence.
Ryan told the court that he had less than two pints on the night in question, over the space of two hours after going to pick up his wife.
Ryan maintained that he had been suffering from chest problems and therefore could not provide a breath sample. He said that he offered on three occasions to provide a blood or urine sample.
Inspector Goretti Sheridan informed the court that Ryan never gave details of his chest problems while he was being processed. Member In Charge, Garda Conor Molloy, who processed the defendant, said Ryan did refer to giving a blood or urine sample, but only after his release from custody.
Judge Kelly said the defendant's behaviour on the night had done him 'no favours' and said had not given a special circumstance or reason for his failure to provide a breath test and was 'abusive and obstructive from the outset'.
Ryan was disqualified from driving for four years and fined €400 for failing to provide a breath sample. The disqualification will commence on July 31.
In relation to the assault charge and threatening, abusive, or insulting behaviour, Judge Kelly gave Ryan an opportunity to avoid a conviction on the basis that a plea had been offered.
He is to make a donation of €350 to the LEAF Youth Diversion Project in Raphoe. Recognisance was fixed in the event of an appeal.
Judge Kelly gave Eileen Ryan, who had no previous convictions, an opportunity to avoid a conviction if she makes also a donation of €250 to the LEAF Project.

SEE FRIDAY'S DONEGAL NEWS FOR FULL REPORT FROM COURT
Posted: 4:41 pm April 29, 2014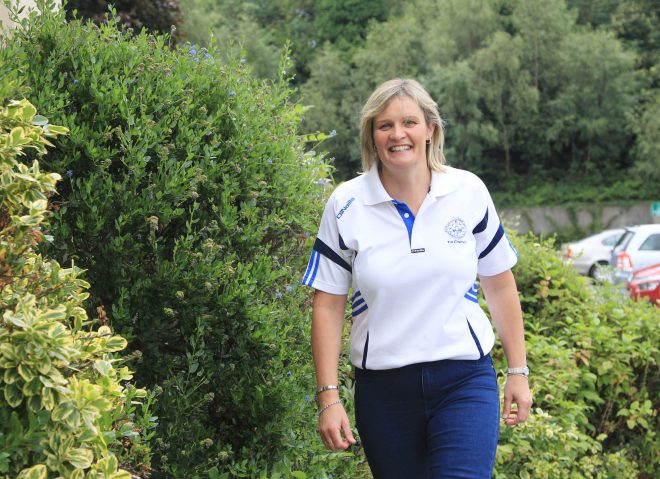 Mary Gordon was a natural-born leader and the obvious choice to captain the Donegal team to take the field...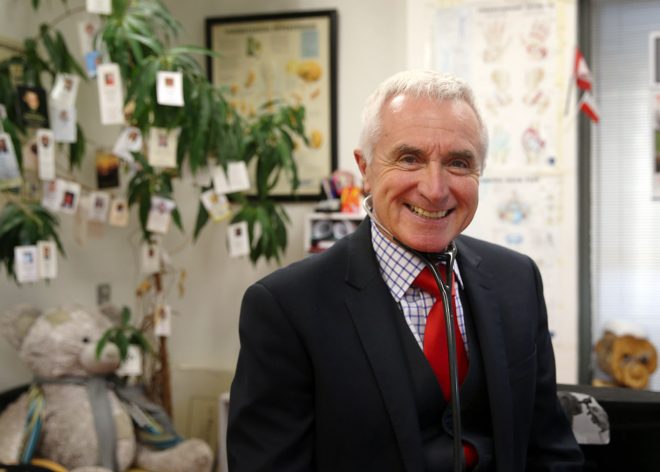 Letterkenny based GP Dr James McDaid said that an 'awful' lot of people across Donegal were using benzodiazepines.