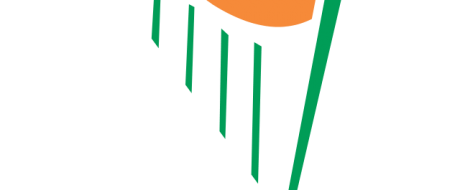 By Harry Walsh
THE names of the Fianna Fáil candidates to contest the local election in the Letterkenny Milford electoral area will be revealed in the coming days.
It follows confirmation that party headquarters will finalise the ticket after meeting members of the  Letterkenny/Milford Fianna Fáil Comhairle Ceanntair – bypassing the traditional selection convention process.
Their plans were thrown into disarray last month when councillor Dessie Larkin announced that he was retiring from politics, just days before the party's scheduled selection convention.
The party has spent the past six weeks trying to find a replacement with a nephew of
Cllr Larkin's, Declan Jordan, local businessmen, John Watson; David Fisher, a son of long standing town councillor Victor Fisher and Glenswilly GAA captain James Pat McDaid all possible contenders to join outgoing councillors Ciaran Brogan and Liam Blaney on the ticket.
Another name added to that list over the weekend was Donal Coyle, a principal teacher at  St Bridget's National School in Convoy.
Mr Coyle is Chairman of the new Letterkenny/Milford Fianna Fáil Comhairle Ceanntair. He is also Treasurer of the Ulster Senior League and chairman of Bonagee United FC.
He confirmed that the party would decide on names in the 'coming days' ahead of next weekend's Fianna Fáil Ard Fheis in Killarney.
A former Independent Fianna Fáil candidate in the Letterkenny Town Council elections, Mr Coyle said that he had supported Cllr Larkin and his late father, James, from the day he first moved to Letterkenny.
"Nobody was more disappointed than I was when Dessie decided to retire and it was at that point that I decided to allow my name to go forward because I think we need a strong voice to represent the town in the Council chamber, especially given the fact that the Town Council is no more.
"I'm very conscious that if I'm lucky enough to be selected, and then elected, I will be following in the footsteps of two great councillors in the Letterkenny and Milford area, namely Bernard McGlinchey and Harry Blaney, men who were the very pillars of local politics over the past four decades," he said.
Mr Coyle cited emigration, the Irish language and the demise of rural Donegal as other big issues he would like to address.
"I would also like to see a situation whereby all councillors get together and work towards creating job opportunities for our young people," he said.
Married to Kathleen, the father of nine said that he too had been affected by the blight of emigration. One son has recently returned home from Australia while another has since left to sample life Down Under.
"It's heartbreaking to say goodbye to your own children who have been forced away because there's no work here," he said.
Mr Coyle said that while he did not know how many names would be on the Fianna Fáil ticket he felt that it would be a 'minimum of four'.
The names of those to join Cllrs Brogan and Blaney on the ticket will become clear in the coming days.
Receive quality journalism wherever you are, on any device. Keep up to date from the comfort of your own home with a digital subscription.
Any time | Any place | Anywhere
Posted: 12:04 pm March 17, 2014