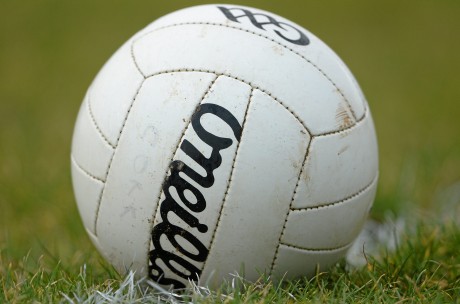 THE Donegal Competitions Controls Committee (CCC) will meet in the coming days to put propsed dates on the 2014 senior and intermediate championships for submission to the Ulster Council.
It follows confirmation at a meeting of the county committee on Wednesday night, at which clubs again reaffirmed the decision taken at a fixtures forum in Septmber 2013 to defer action in these championships until Donegal's involvement in the All-Ireland series had ended.
Following the Under-21 game between Donegal and Fermanagh in MacCumhaill Park, club delegates convened at the Villa Rose Hotel for the 9.45pm meeting, at which the Donegal senior football team management was represented by selector Paul McGonigle.
A brief statement issued by Donegal PRO Ed Byrne late on Wednesday night confirmed: "County Committee tonight reaffirmed the decision taken at the fixtures forum in Sept 2013."
In September, Jim McGuinness, the Donegal manager, attended a meeting with the clubs and voiced his desire to see 'one or two rounds' of the Championship played between the National League and Ulster Championship. However, clubs gave their backing to parking the start of the Championships until Donegal had exited the All-Ireland race.
At the time, twenty clubs to six (one club was not in attendance), voted for the deferral.
Following Wednesday's meeting, the expectation among club delegates is that there will be no senior or intermediate championship action until mid-August at the earliest.
Donegal officials must submit their schedule by Monday-week, March 31. Ulster Council can either approve the submission or can instruct the county to make adjustments.
Wednesday's meeting also copper-fastened the All-County League programme, with the CCC having fourteen rounds of games pencilled in between this weekend and July.
They have now added in a weekend of 'starred games' on Saturday April 5th and should Donegal not be in the National League Division 2 final, the CCC will fix a round of games for April 27th.
Posted: 4:59 pm March 20, 2014