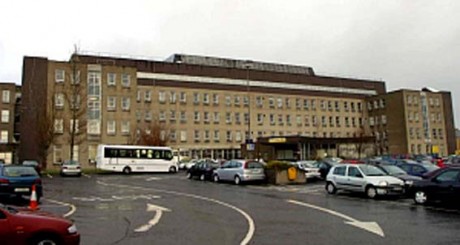 BY C.J.MCGINLEY
THE paediatric diabetes services in Donegal is in crisis after a specialist diabetes nurse who had been assigned to work with 141 children with Type 1 Diabetes has been reassigned to other duties.
There are already 54 children attending hospitals in Dublin for vital 'pump therapy' treatment
Parents of children with Type 1 diabetes will protest when the Minister for Health, Mr James Reilly visits Letterkenny on Monday.
Denise Gillespie is the spokeswoman for the Donegal Diabetes Parents Support Group.
"Donegal parents now feel that their concerns are not being addressed and are planning to mount a campaign through the media to highlight our frustration with the inadequate service currently being provided.
Parents have expressed frustration with the lack of progress in the service.
"Children attending Letterkenny General Hospital are at clinical risk due to the lack of a specialist paediatrician with an interest in Diabetes and the loss of the dedicated nurse dealing with diabetes in children," Ms Gillespie said.
"A paediatric diabetes Clinical Nurse Specialist is essential in Letterkenny to support families with children on increasingly complex insulin regimes and will reduce the frequency of clinic appointments in Dublin.
"We learned at a follow-up meeting with Letterkenny management in Nov 2013 that the paediatric CNS post had not been progressed, despite the fact that the Expert Advisory Group on Diabetes states that there should be 1 Paediatric Diabetes Clinical nurse Specialist per 100 children/adolescents with diabetes," she added.
Receive quality journalism wherever you are, on any device. Keep up to date from the comfort of your own home with a digital subscription.
Any time | Any place | Anywhere
Posted: 4:02 pm February 28, 2014