BY CHRIS MCNULTY
WHEN James Pat McDaid sits down, look you in the eye and says without a quiver: 'We don't know how lucky we are in Glenswilly to have a manager like him' you begin to get an understanding of the standing of Gary McDaid within the impressive confines of Pairc Naomh Columba.
The Glenswilly captain has seen first-hand those organisational skills and a formulaic approach to the game that leaves others chasing his dust.
Gary McDaid entered senior football management as a novice, save for the teams he coached at St Eunan's College, where he works as a PE teacher, or Glenswilly underage teams. Coaching was always high on his agenda. It was a world that always appealed to him.
The day after Glenswilly defeated Killybegs in this year's county final, McDaid was back at the grindstone. One of the College teams had a training session scheduled and away he went armed with the whistle, balls and cones.
But there lies a greater trait behind those utensils carried by McDaid.
Gary McDaid is a rookie no more. He's been a common denominator on Glenswilly's recent silverware trail and been the man who has coaxed Ciarán Bonner and Colin Kelly back into the club colours. Both have been central pieces in a jigsaw that is nearing completion.
He joined John McGinley at the helm after former Armagh All-Ireland winner Barry O'Hagan tried in vain to build on those solid blocks laid by Francie Martin's five years of endeavour.
The race was going on, the baton was laid on the track and O'Hagan was left puzzled as to how it had got to the point where he couldn't come up with the explanation for how it had been dropped and he'd been left on the track on his knees.
Before long, McDaid and McGinley were conjuring the plans that resulted in that day of days in 2011 when Michael Murphy's five-star show defeated St Michael's. A year's break for McDaid followed in 2012, but again it was to the 35-year old Glenswilly turned this year.
The results have been startling – and McDaid deserves a fair slice of the credit.
"Preparing well is half the battle. In previous years you would be going in and lining out 15 against 15 and that's just a waste of time," says Gary McFadden. This is from a player who has been involved for the last two seasons with Jim McGuinness's Donegal. He speaks of his club manager in some esteem.
"Gary McDaid is a great organiser and a man who doesn't leave a stone unturned. He researches every team we play against and changes the set-up according. You know where you stand and as a player, it's exciting. It presents a new challenge and makes it interesting."
James Pat McDaid is the on-field general at Glenswilly.
Usually the number 6, he couldn't help but be impressed. Manager McDaid has surrounded himself with a large backroom team, but the dividends of the hard endeavour are really showing at a club that has taken monumental leaps forward.
"We don't know how lucky we are in Glenswilly to have a manager like him," their captain says.
"He's so well organised and he has a very good backroom team there too. Every one of them has their own specific job and they all do it so well. It means a lot for us players to be getting that type of feedback. Nothing is left to chance at all. Everything is covered.
"Gary has a different approach for different teams and players have different roles in different games. It's unreal how well prepared he is. All the players have so much respect for him. Whatever he wants is done. The players have made huge commitment, but he has made even more commitments as the manager."
It is a mark of Gary McDaid's ambition and belief in this club that he firmly felt they had unfinished business when he walked away in 2011.
Having won a first Donegal SFC title, many would have seen it as enough. But something gnawed away at McDaid after they exited the Ulster club race when beaten by Latton, having previously shocked Cavan kingpins, Cavan Gaels.
"I've already said that if we'd went down in the books as only winning one county title then I would have viewed it as an under performance as a group," he says
"They all have a second county medal now so why not take it a step further (in Ulster).
"We'd a victory and a narrow defeat and we felt that game against Latton was one we let slip. We probably shouldn't have lost that day. It was our worst performance of the year and we still were only beat by a point.
"There was a lot of hurt there and a lot of people felt we had unfinished business in this competition."
Posted: 7:06 pm November 29, 2013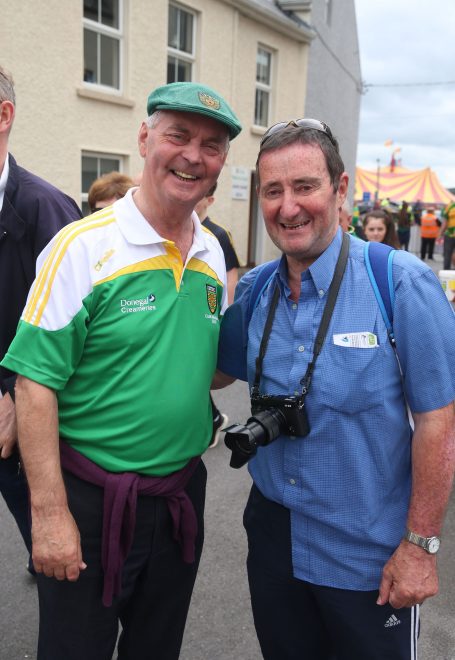 The Glenties native has captured images from thousands of games for local and national publications, including the Donegal News,...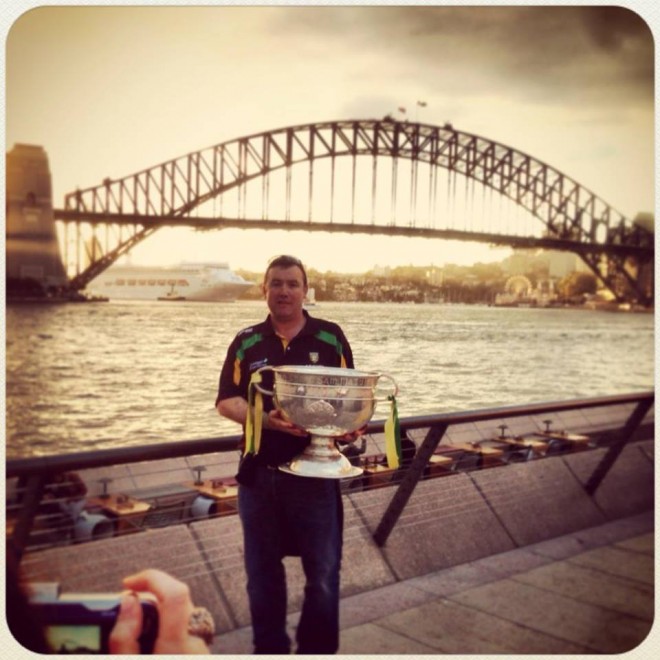 Donegal have been without a Cisteoir since July when St Naul's clubman Cieran Kelly stepped down, and the Executive...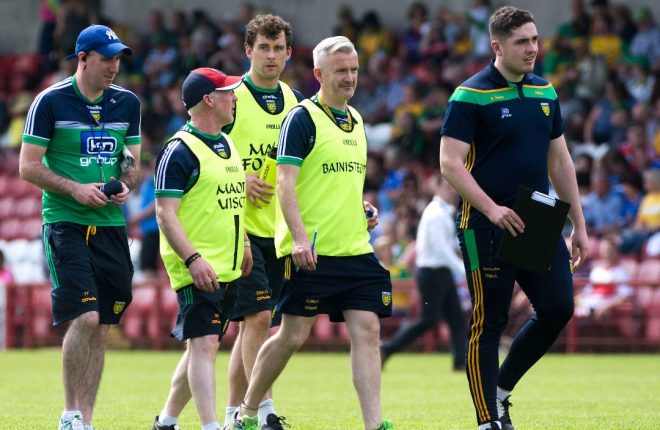 Donegal face Derry at Healy Park