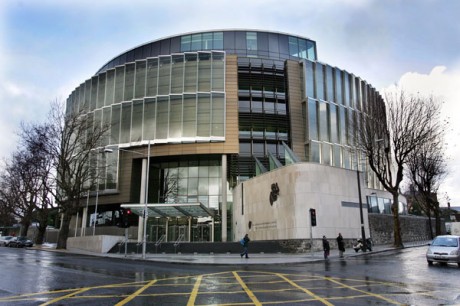 A PENSIONER who struck a quad bike driven by a young man on a west Donegal beach claimed in court that the injured party was the 'author of his own misfortune.'
In the High Court on Friday, however, Ms Justice Mary Irvine awarded €41,000 to plumber, Shaun Boyle (29) who suffered an injury when a jeep driven by pensioner Andrew Sharkey collided with his (Boyle's) quad bike flipping it and knocking the rider unconscious.
The judge said it was accepted by all that  a high speed chase had taken place on a beach near Keadue, Burtonport, on a summer day in 2003.
Mr Sharkey, the judge said, had rang the gardai but should have then left the matter to them.
He made "a bad impetuous decision" to follow the quad bikes as they left the beach, she said.
Mr Sharkey she said had "momentarily lost his judgement" when he drove on a beach where there were members of the public.
Mr Boyle, of Pole, Road, Meenmore, Dungloe, had sued Mr Sharkey, of Trevet Grange, Dunshaughlin, Co Meath, for injuries he sustained when Mr Sharkey's jeep collided with the back of his quad bike at Keadue on February 9, 2003.
He claimed Mr Sharkey was driving at a speed that was excessive in the circumstances.
Mr Sharkey had been unable to give evidence to the court due to illness but had denied rear-ending Mr Boyle and claimed Mr Boyle was the author of his own misfortune.
Ms Justice Irvine said unfortunately the gardai were some distance behind and could not help in relation to the circumstances of the accident.
The judge said those on the quad bikes had panicked and sought to make their way off the beach and down a small road.
She said she preferred the evidence of Mr Boyle and when gardai arrived he had told them the jeep had struck his bike.
Mr Boyle, who has since emigrated to Australia, had returned to give evidence in the case.
Receive quality journalism wherever you are, on any device. Keep up to date from the comfort of your own home with a digital subscription.
Any time | Any place | Anywhere
Posted: 2:28 pm October 20, 2013