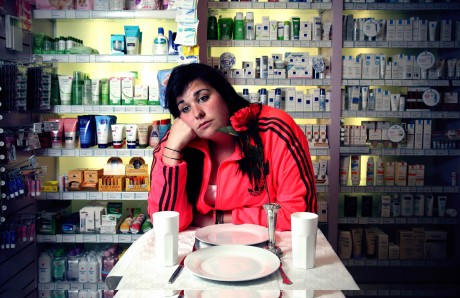 SOLPADEINE Is My Boyfriend is a new comic play that will appeal to teens and twenty somethings, dealing with the trials and tribulations faced by a young person trying to make her way through post-boom Ireland.
First seen at the Dublin Fringe Festival, Solpadeine is My Boyfriend is about change. It's the changes you can't control, can't come back from, like growing up, emigrating, and the moment you realise: you're not who you thought you were going to be when you wrote about it in 3rd class.
Written and performed by Stefanie Preissner, Solpadeine Is My Boyfriend is on at An Grianán Theatre this Saturday at 8pm. Solpadeine Is My Boyfriend is about Generation Emigration. They were promised everything; a life of financial stability and job security but they now find themselves queueing either at the airport to emigrate or the social welfare office to sign on.
It's a generation that feel entitled not to experience depression, economic or personal, and whose availability to over-the-counter medication allows them to numb both. Stefanie's high octane performance is broken up by moments of near stand-up comedy. Tickets will be available on the door, see www.angrianan.com for further info or call 0749120777.
Posted: 9:00 am October 31, 2013