BY SEÁN P. FEENY
A YOUNG actor from Donegal, well-known to theatre goers in the county, has over the past few year concentrated on his on-screen work which is finally paying off.
Jason Matthewson from Rathmullan made his name in the North West playing roles in various theatre pieces, including the An Grianán productions of The O'Neill and A Midsummer Night's Dream amongst many other productions.
But in recent years the actor has concentrated on film and television work and gaining a lot of experience, the roles have been getting bigger every time.
Donegal viewers will get to see Jason in the new TG4 Irish Civil War Docu-Drama Bású na gCarad in which tells the story of Rory O'Connor, Liam Mellows, Richard Barrett, and Joseph McKelvey, four high-profile Anti-Treaty prisoners who were executed during the Civl War.
Jason plays the role of Joseph McKelvey, a Tyrone native who gave up his job as an accountant with a firm in Belfast to join the Irish Republican Army and later helped command the occupation of the Four Courts in defiance of the new Irish Free State.
Jason said: "We got to film all around the Fourt Courts area of Dublin, Kilmainham Jail and even Mountjoy, the exact location where McKelvey and the others were executed."
As well as the television work, Jason also recently completed filming on an Irish film production due for general release in the autumn.
Set in rural Ireland, Black Ice is a romantic-drama which follows Jimmy Devlin, played by Love/Hate star Killian Scott, and his oftentimes complicated relationship with girlfriend Alice Watters, played by newcomer Jane McGrath (recently seen in Little Women at The Gate).
The story unfolds against the backdrop of the local street racing scene where Jimmy is considered top dog among the petrol heads, and his struggle to break into professional rally driving. One of the other leading 'petrol heads' is Declan O'Reilly (Jason Matthewson).
Jason said: "The easiest way I could explain the movie is Fast & Furious set in Ireland, but with a lot more drama looking into life behind the fast cars."
Written and directed by Johnny Gogan, the independent is a joint venture between his company Bandit Films and Still Films' Nicky Gogan and Trevor Curran with some development funding from the Irish Film Board.
With another role coming up in a large scale production, Jason will be splitting a lot of his time between his native Rathmullan and London over the coming months as he is set to take on a role in a movie featuring a top Hollywood star next month.
So as we continue to follow the young actor's career all we can say is watch this space.
Posted: 3:39 pm July 31, 2012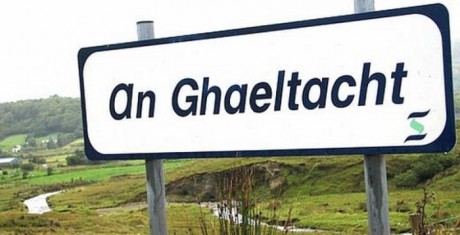 IRISH colleges in West Donegal have been welcoming students and with numbers remaining strong it looks like the local...
THIS afternoon a Letterkenny-based father-of-one fulfilled a longtime ambition of opening up his own gym having taken the brave...
A YOUNG Donegal man has taken a career break from teaching to become the newest face of Children's Programming...