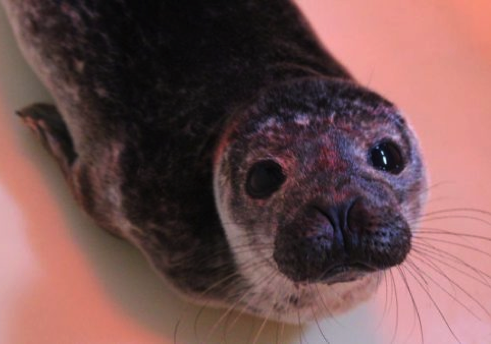 SEAL Rescue Ireland has issued a plea for Donegal residents to get involved with their charity as there are 'seriously low' numbers of volunteers helping out on North West beaches.
Numbers of seals rescued from Donegal beaches have almost tripled compared to the summer months last year. A spokesperson for Seal Rescue Ireland told the Donegal News despite having around 35 volunteers in the county, they still need more, and have decided to host a training workshop this weekend in Letterkenny.
"We have successfully rescued 20 pups from Donegal during the past three months, while last summer brought only seven pups from Donegal.
"There is quite a big demand for more volunteers trained in rescuing and transporting of seals in Donegal at the moment due to the large number of common seal pups stranding on beaches.
"This spike in numbers of seals from Donegal could be due to awareness of our organisation and more people knowing how to act when a pup has been stranded," they explained.
They went on to say the West Coast of Ireland has been their main hot spot for common seal pups this summer season, mainly from Donegal, Sligo and Galway. The pups washing ashore are orphans, and because they are too young to feed for themselves, most are appearing underweight, malnourished and/or with injuries.
Seal Rescue Ireland said that common reasons for seals to be washing ashore include; the mother could have been too young or too inexperienced to take care of it, a storm or human interaction separated the pup from its mother or the mother died.
They reminded the public that if they come across a seal pup on a beach in Donegal, they are warned to never push it back into the water, give it space and to call the charity's hotline, where they will receive advice on what to do next.
Specialised training in seal rescue will take place in the Station House Hotel,  Letterkenny on Saturday September 16 2017, from 10am until 2pm. For more information email volunteers@sealrescueireland.org or visit their website, www.sealrescueireland.org.
Posted: 2:35 pm September 12, 2017