PSYCHIC detective Angela McGhee will visit Letterkenny during her tour of the country when she will discuss her new book and what it is like to use her gift to investigate crime scenes. 
Angela has worked on a wide range of murder investigations with the UK Police force and has written a book called 'Crime Scene Psychic: Evidence of the Afterlife' about her experiences. 
Speaking to the Donegal News ahead of her tour Angela said she has strong connections to Ireland as her grandmother was from Wexford and her grandfather was from Tipperary. 
"I've been having visions since I was a little girl," said Angela. 
"In school reports they said I was always in a dream."
Angela's gift didn't go unnoticed among her teachers as they soon realised she was extremely good at finding things that went missing. 
"The words psychic or medium was not around when I was a child," said Angela. 
"I became a children's social worker. 
"The demands for my gift took over my life. 
"It wasn't my intention to become a medium."
It was Angela's appearance on the TV series Psychic Investigators that brought her psychic detective career to a new level. 
Angela appeared on the show and helped police solve the murder of Pub owner Mick Hughes who was brutally attacked in his living quarters above his bar.
"I see it as a gift from God," she said. 
"I can see, hear, feel and it can also happen in a dream state."
Angela's first message she received as a child was a premonition of her neighbour being driven away in an ambulance and the next day her neighbour passed away. 
However her family were not too shocked by Angela's gift as her grandmother Kathleen Murphy also had visions which she called a "second sight".
Although Angela has been flown all over the UK to provide assistance to the Police with cases she said she doesn't need to be on site to receive messages. 
"The most powerful visions have been on the actual site," said Angela. 
"But it's not necessary to be there. 
"You never know what you are going to receive. You can't demand it, it's given. 
"A good medium will give what they have been given."
Angela said when she is asked to visit a crime scene she is not given any information from the Police and is asked just to say what she sees. 
Mediums and psychics have always been a topic of great interest to people and even more so to the scientific world. 
Angela recently was tested by a Russian professor who wanted to examine her energy levels when she was receiving a vision. 
She was put in an empty room where the professor measured her energy levels and compared the levels when she was having a vision and when the vision ended. 
The experiment found that when Angela was receiving a message her energy levels spiked and then dropped when it was beginning to fade. 
Angela's tour is called Close To You and she will be visiting Louth and  Mayo as well as Donegal. 
Her visit will include a psychic detective workshop which she has previously toured across Europe. 
The workshop will discuss being a psychic detective and building a psychic profile.
Anyone with any level of understanding of mediumship can attend as well as fans with a real interest in the topic.  
The one day workshop will take place on Saturday, October 14 from 10am to 5pm at The Serenity Sanctuary in Letterkenny.
On Sunday, October 15 Angela will host an evening of mediumship also in The Serenity Sanctuary at 8pm. 
The evening will finish with a book signing and there will be an opportunity for a private reading.
Posted: 8:00 pm September 8, 2017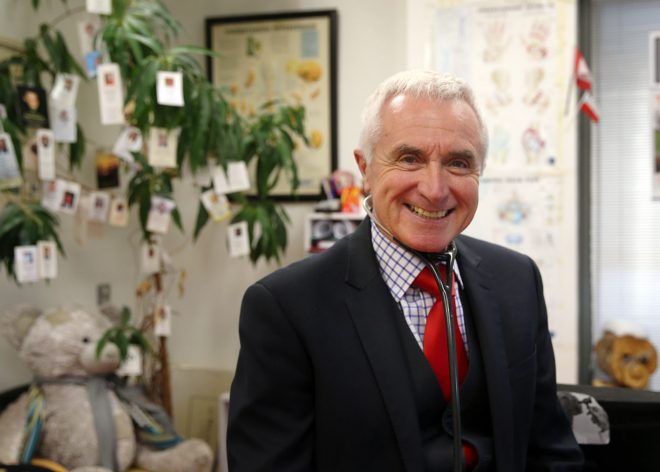 Letterkenny based GP Dr James McDaid said that an 'awful' lot of people across Donegal were using benzodiazepines.