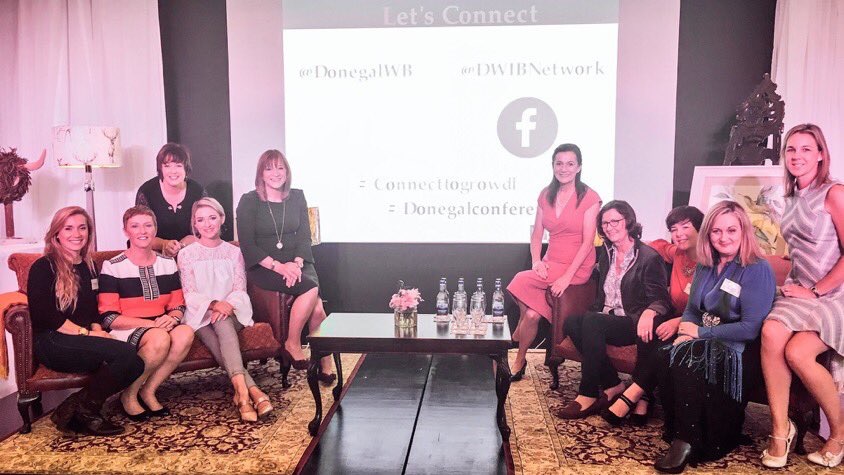 MAJELLA O'Donnell gave her expert advice at the latest Donegal Woman in Business conference, as well as some insight knowledge into her happy,15 year marriage with husband Daniel.
Listening, Learning and Sharing was the theme for the hugely successful Connect to Grow seminar, attracting women in business from around the country to Harvey's Point last week.
Discussing the three topics with the crowd, Majella laughed: "Whether you're in the boardroom, the bedroom or the kitchen; listening, learning and sharing are so, so important, it's not just a corporate thing."
Pointing out that she doesn't work in the corporate world, she added: "If you listen to people, you hear things from a different perspective and it might change how you feel about things". By listening to someone, you are giving them the biggest show of love and respect, she said.
Toni Forester, CEO of Letterkenny Chamber of Commerce, was also at the event. She said she thought the demand for these women-only workshops and conferences was dwindling, but after seeing the energy in the room on Wednesday past, there is no better time than now.
"We still need this and we still need to encourage more woman to keep on going and keep on doing more and more business.
"I take the point that we need to grow business and get women to employ more people.
"We want to see women really taking control of the business world and leading from the front."
Other speakers on the day included Susan Hayes, professional speaker and trainer in finance, economics and entrepreneurship. Claiming that 'action always beats intent', the Dublin based author encouraged the women present to follow up with the connections they made on the day and get as much out of it as they could.
Posted: 12:12 pm September 15, 2017
Ciara Hegarty – a current All-Star – believes that Donegal are capable of building up a head of steam...