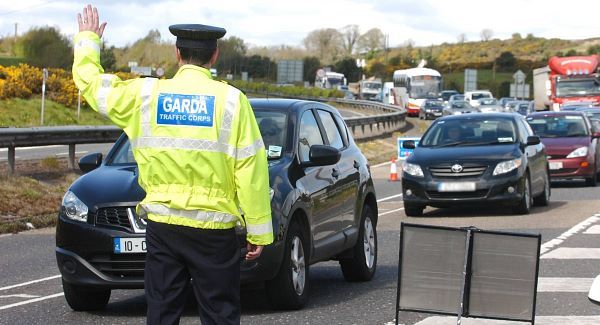 AN investigation into how almost one million false breath tests were recorded on An Garda Síochána computer systems has laid bare the extent of the scandal here in Donegal.
A report by Assistant Garda Commissioner Michael O'Sullivan, published this afternoon, has found that some gardaí were making up the figures and in some cases were exaggerating them by as much as 300 per-cent.
Mr O'Sullivan's report reveals how at Donegal level, the figures were blown up by 61 per-cent.
Between 2009 and April 2017, local gardai recorded having carried out 128,666 breath tests. In actual fact only 79,899 breathalyser exams were conducted.
Michael O'Sullivan's report did find that there was nothing to suggest the statistics were inflated for personal benefit to serving garda officers. Neither was there any grounds for prosecution, he said.
"The examination team found no evidence of any tangible benefit which would have acted as a catalyst to encourage Garda members to inflate breath test figures," Mr O'Sullivan's report found.
"There was no career advancement or other obvious rewards to be gained from engaging in this practice.
"The constant throughout the examination was the issue of inadequate technology, almost exclusively reliant on human input which made the collection and quality control of reliable data a most difficult task. There was no inbuilt technological support designed to ensure the accuracy of this data."
He added, "This examination did not discover any behaviour that would merit criminal investigation. As stated, all incidents identified with inflated breath test figures have been referred to Regional Commissioners for further examination/investigation as deemed necessary."
Posted: 5:44 pm September 6, 2017