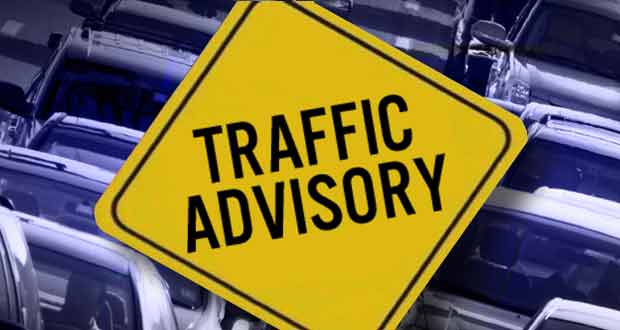 BYLAWS to reduce speed on one of Letterkenny's most notoriously busy roads have been adopted and are expected to take effect shortly.
The move was clarified as councillors marginally voted by 12 votes to 11 in favour of approving a €2 million safety improvement scheme on the N56 road in Letterkenny between the Polestar roundabout and the Dry Arch Roundabout at a recent sitting of the local authority.
The work on the main thoroughfare is expected to take 10 months to complete, which will be welcome news for many as the road has seen a number of serious collisions in recent years.
However, while welcoming the work, some councillors called for work to be postponed for 12 months because of the impact it will have on traffic congestion in town and on local businesses. Many cited the detrimental impact on motorists and businesses while works at Kiltoy were carried out this year.
Further to this, some councillors mooted concerns that if the works were to proceed, the road could face potential disruption again in the future because of plans by Irish Water to bring a water connection from Inishowen to Manorcunningham into Carnamuggah in Letterkenny.
Councillor Liam Blaney (FF) said he had reservations the works would greatly affect impact on the 35,000 vehicles that use the road on a daily basis. He said ratepayers would once again have to suffer the frustration of major delays and tailbacks.
His views were strongly supported by his party colleague, James Pat McDaid, who said he didn't believe this was the right time for the major works.
"We're facing into an uncertain future with Brexit and businesses need all the support they can get. It's a very good programme, but not at this particular time."
However, Independent councillor, Ian McGarvey, said he believed it was right to go ahead with adopting the works amid fears the money could be lost.
Fellow independent councillor, Michael McBride, admitted that while there would be disruption, it was of paramount importance the work proceeded.
"We have the opportunity here to upgrade the road and while I agree with Cllr Blaney that there will be disruption, that will always be a factor in major works like this regardless of when they are carried out."
Cllr Seamus O'Domhnaill (FF) called for clarification on whether businesses in the Bonagee Business Park will be accessible to motorists by a right hand turn during the works once construction gets underway.
"I fully support Cllr Blaney's calls to defer until we know more. It's never too late to do the right thing."
However, Cllr Jimmy Kavanagh (FG) said a well-attended public consultation day had taken place with positive feedback.
"If something does happen from a safety point of view, I don't want to have to tell people we didn't do it," he said.
Fianna Fáil's Enda Bonner said "something had to be done" about the road. He queried the use of resources after commenting on how he had witnessed a speed van sitting outside Glenswilly school on a Sunday.
"There's no doubt this work is necessary. At least three of my office staff come into work on that road. They have told me they have to leave one and a half hours later in the evening and come into work one and a half hours early in the morning."
Signs alerting motorists of a reduction in speed from 100kph to 80 kph are expected to be erected by Transport Infrastructure Ireland soon.
Posted: 1:44 pm August 5, 2017