DECLAN Bonner is keeping his cards close to his chest after being installed as the early favourite to replace Rory Gallagher as Donegal senior team manager.
Gallagher stepped down at the start of the week following three seasons in charge of the senior team.
That has sparked speculation over who will be his successor, and Bonner is the bookie's favourite after leading Donegal to the All-Ireland Minor Final in 2014, while he also managed the county to Ulster Under 21 glory earlier this year.
Writing in his Donegal News column this week, Bonner said that a number of issues would have to be addressed before he would consider the role.
"There will be plenty of column inches written about who should replace Rory and I'd imagine that there will be a lot of names in the mix.
"I know my own name has been mentioned, and as I was Under 21 manager this year, it's understandable that there is speculation.
"But to be perfectly honest, there's a bigger picture there at the moment that needs to be solved before we look at who is going to be the manager.
"It's not about me or any other one person – we need to get a proper template in place for the good of Donegal football.
"We were a top tier team, but we have dropped down over the last year or two, and I can't see that changing unless we start to have a serious look at our structures from Under 15 right up to seniors, and the way we conduct our business.
"If we commit to that, then who knows what will happen down the line?"

DON'T MISS BONNER'S FULL COLUMN IN TOMORROW'S DONEGAL NEWS
Posted: 1:44 pm August 3, 2017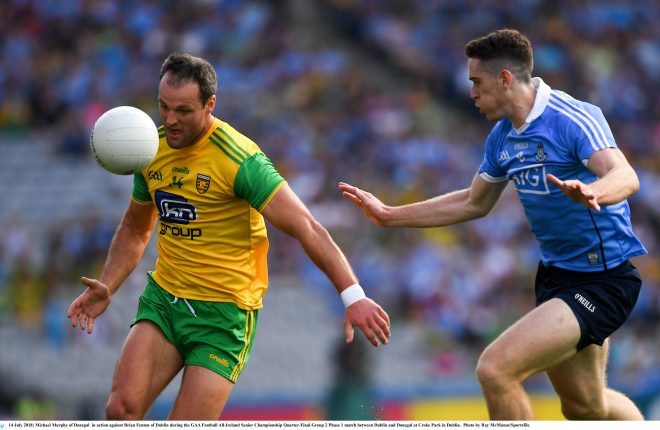 Dublin too strong in Croker.