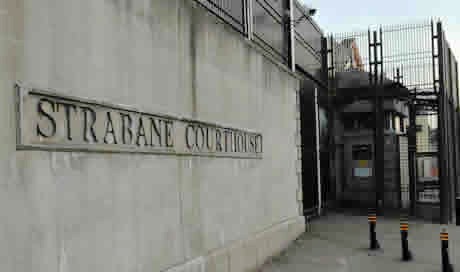 A Donegal man has been left to chew on a hefty fine after being caught driving while eating a sandwich.
Police spotted Kevin McCarry (26) of Newton Carradoan, Rathmullan, committing the offence as he negotiated the roundabout coming out of Asda car park in Strabane. He was convicted of driving without being able to control a vehicle.
Police observed McCarry driving at the roundabout while eating a sandwich and noted that he had both his hands holding the sandwich up to his mouth.
When stopped and cautioned for the offence McCarry told police he didn't know it was an offence to eat a sandwich while driving.
McCarry's solicitor John McManus told the court that his client, who has been driving for ten years, has no penalty points or any previous convictions.
"This was a very unusual situation," said Mr McManus. "My client makes the 60 mile round trip from Donegal to Strabane every day. He was driving at a relatively low speed, at a car park roundabout and not the main roundabout at Asda."
Responding District Judge Nigel Broderick said, "Car parks are a dangerous place to be driving in that manner and he should have had full control over his vehicle."
McCarry was ordered to pay a fine of £165.
Posted: 12:47 pm August 11, 2017