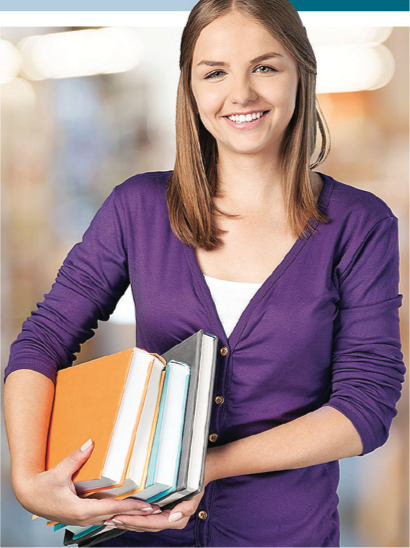 With third level education costs continuing to spiral in Ireland, he financial pressure of putting a child through college has taken it's toll on household budgets. Last year's survey of third level costs by the Irish League of Credit Unions (ILCU) showed that a substantial 60% of parents were falling into debt to fund third level education.
A considerable 87% were supporting their children financially while they attended college and on average, these parents contributed just under €450 per month per child. 62% of family budgets were adversely affected by the third level registration fee alone according to the study.
Letterkenny Credit Union has always been on hand to assist parents in the Letterkenny area with meeting these costs, and a new education loan at a very affordable 7.2% APR* has just been launched. Letterkenny Credit Union can ensure that the loan terms are structured in a way to suit every individual situation best. There are no hidden payments or transaction fees, and the loan is less expensive than using a credit card or moneylender.
Paul Hume Chairperson from Letterkenny Credit Union said: " We are keenly aware of the huge financial burden that third level education places on students and their families in the Letterkenny area and we would encourage parents and students alike to contact us. We know from our survey last  year that parents are saving for an average of eight years to put their children through college and 68% of students were working during the college term to help make ends meet. We understand that because of the significant costs, many may have no option but to borrow. We would really encourage them to talk to us about our education loan in the first instance."
In addition, Letterkenny Credit Union is offering 4 students the opportunity to receive €1000 to help them with the costs of going to college. Applications for the student bursary can be collected from the credit union office and must be returned by 1st September 2017. The winners will be selected via a lottery system.
For further information please contact: Letterkenny Credit Union on 074 91 24166 or email info@letterkennycu.ie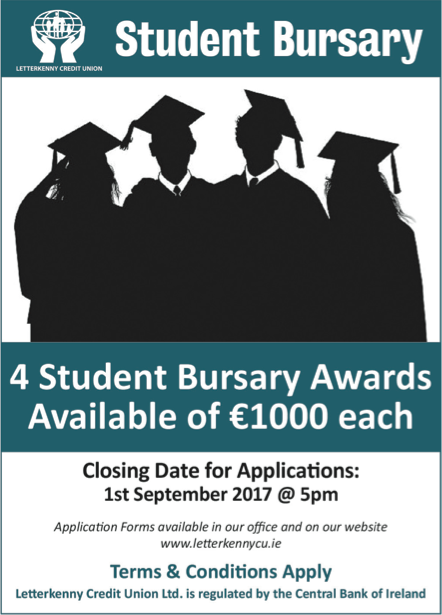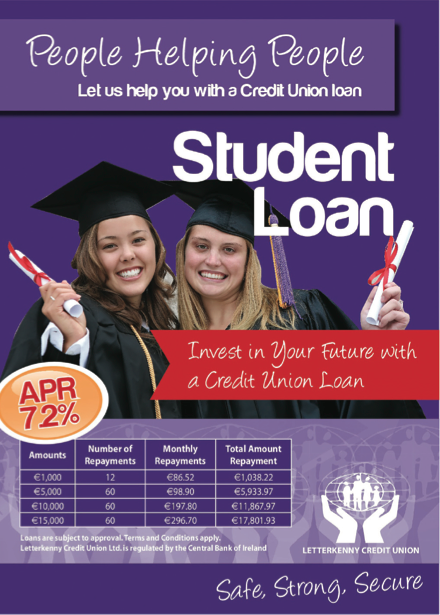 SPONSORED CONTENT BY: LETTERKENNY CREDIT UNION
Posted: 1:00 pm July 28, 2017