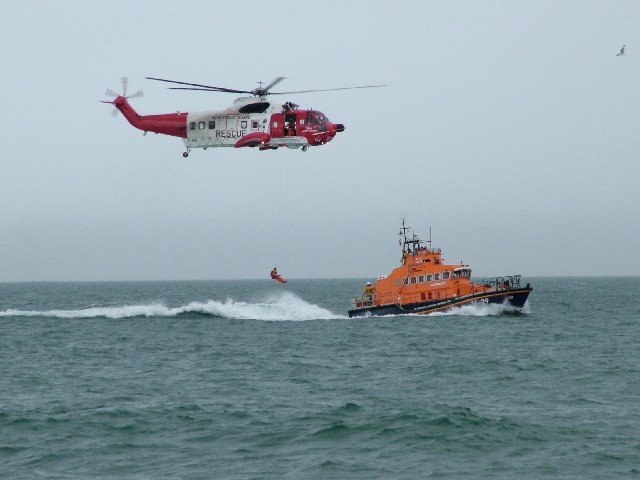 THE Irish Coast Guard's Malin Head Station is co-ordinating the search for two Irish airmen.
It is over four months since Rescue Helicopter 116 crashed off Blackrock island.
Captain Dara Fitzpatrick was recovered from the water within hours and later pronounced dead in hospital. The body of one of the missing crew, Captain Mark Duffy, was found in the wreckage on March 24 and recovered on March 26 but two other members of the crew, Winch Operator Paul Ormsby and Winchman Ciarán Smith, have never been found.
A Donegal trawler began surveying the seabed off Blackrock today ahead of a fresh underwater search for the two missing men.
The survey by the Killybegs vessel MFV Westbound is a prelude to a five-day trawl by the vessel in the search for the bodies.
The Westbound has been fitted with specially modified gear donated by the international net-makers Swan Net-Gundry of Killybegs. Garda Water Unit divers are assisting.
The search, which may also gather more evidence for the Garda investigation, is subject to weather, and is being co-ordinated at sea by the Irish Coast Guard's Malin station.
Supt Healy said next week's work would focus on the west and northern perimeter of the island – areas which the ROV and Naval Service, Garda and club divers may not have been able to reach in previous searches due to weather and constant swell.
"This is something we always intended to do, and the families of the missing men have been kept fully informed," Supt Healy said.
A small amount of debris is continuing to be found, including part of a stretcher from the aircraft, he said, and there had been targeted shore searches with the assistance of volunteers over many weekends since the official search was stood down.
Posted: 7:46 pm July 16, 2017