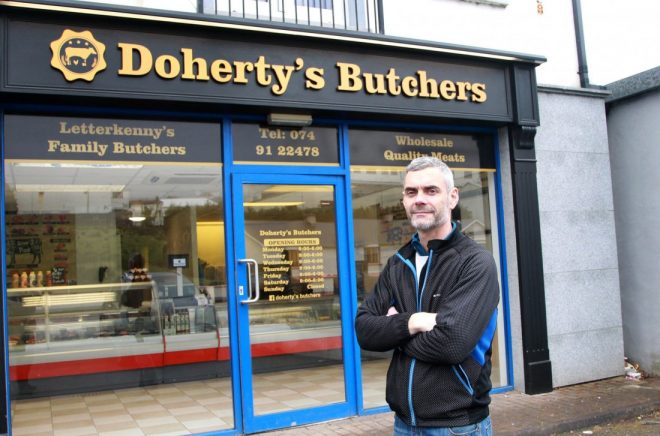 AFTER more than seventy years in business, Doherty's Butchers ceased trading in Letterkenny earlier this month.
The business which had been located on the town's Main Street for most of that time relocated to a modern premises at McCaul House on the Pearse Road in February.
Two weeks ago, proprietor, Mr Stephen Shiels, closed the door on the retail premises for the last time. He will continue to operate his wholesale business under the famous Doherty's Butchers name.
Speaking to the Donegal News, Mr Shiels cited changing consumer patterns as one of the main reasons behind his decision to close down the business.
"The industry has changed so much over recent years. You now need to be situated in the middle of a big catchment area to stand any chance while I also feel that the style of butchering has changed so much. Many housewives today don't want to cook while meat has also become a premium product and not everyone can afford it," Mr Shiels said.
Big decision
"I've been in charge of Doherty's for twelve years and it was a big decision initially to move off the Main Street but our hands were tied and we had to find another premises in order to
progress. I had no real choice in the matter at the time," he added.
"I've been working in the trade since I was fifteen. I started with Paddy Kelly before moving up to Doherty's. I took over twelve years ago while Gerard McGinley had the lease for ten years before that. All together Doherty's must have been trading on the Main Street for more than seventy years.
"It was a difficult decision to close down. Unfortunately I had to let two good butchers go but we were squeezed out. The business simply wasn't there any more," he said.
Two and half years ago Mr Shiels opened a grocer's shop and cafe across the road from Doherty's (the former Price is Right premises) on Main Street.
"I saw the writing on the wall. That business is going well as it the wholesale meat business but the retail end was getting harder and harder," he said.
Posted: 9:00 am July 3, 2017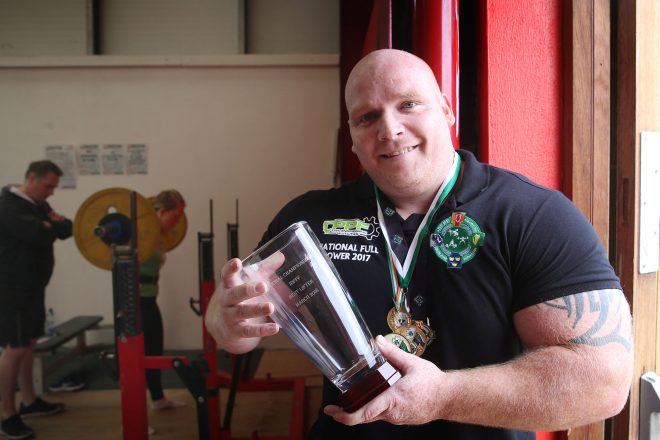 This is John's first trip to the World Championships where he will come up against full-time professionals.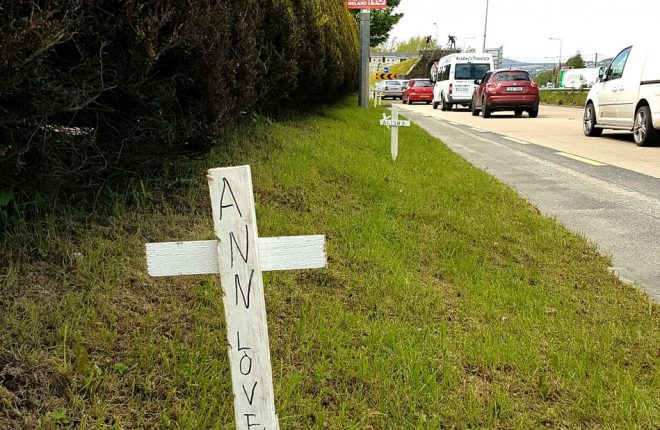 The Referendum on the Eighth Amendment takes place one week from today.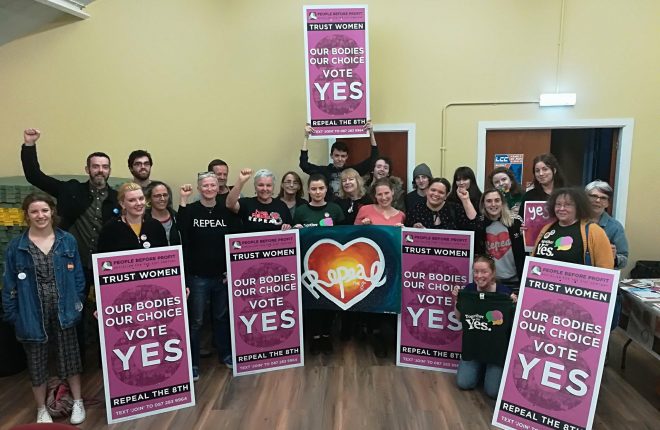 "This campaign is ours to lose and it's ours to win," Brid Smith, People Before Profit TD, told a...