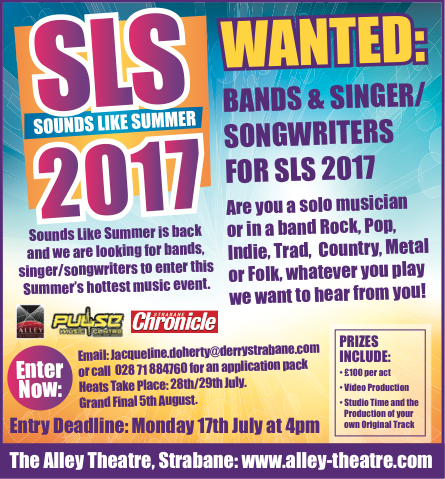 THE last call has gone out for those wishing to take part in this year's Sounds Like Summer (SLS) competition. With a deadline for entries of Monday July 17 at 4pm, SLS:17 is an amazing opportunity for any singer or band looking to get their foot on the music ladder. And this year there is an added incentive to enter as a fee of £100 will be paid to all performers.
Sounds Like Summer began in 2008 and ran until 2013 and attracted over 600 entries over the seven years.
GENRE
Solo artists and bands of every genre from all over Ireland, UK, England and even America entered the prestige music competition with some now familiar names having made it through the heats and some are now past winners.
Musicians such as rapper Gerard i2, singer songwriters Rainy Boy Sleep, Conor McAteer, Justin Black, Soak, Paul Tully all have took on the SLS competition while bands such as Turbulent Eddie, King Coma, Moth, The Wonder Villains, Heads of State, and The Wood Burning Savages have all experienced and enjoyed the competition.
The Alley Theatre in conjunction with the Strabane Chronicle is looking for you to get involved. Whatever your age, whatever your musical genre, Sounds Like Summer is open to everyone, your entry is vital. Every act to make it to the last 10 gets the chance to perform before a live audience at Strabane's award winning Alley Theatre, working with one of the best sound and lighting teams anywhere in Northern Ireland.
On top of that, all ten final acts receive £100 for their achievement. If however you manage to blow the judges away and actually win the contest, then the prize goes way beyond that.
WINNING ACT
The winning act gets to spend time at a professional recording studio where they will professionally record their own original single. That will be followed by the chance to record a professional video under the guidance of the Pulse Centre.
Don't miss out and enter now, all you have to do is contact Jacqueline Doherty at jacqueline.doherty@derrystrabane.com / 028 71 884760 for an application pack.
Complete the application form and return along with a CD with at least three tracks one of which must be an original.
Deadline for entries is Monday, July 17 and heats will take place on Friday and Saturday July 28 and 29 with the Grand Final on August 5.
SPONSORED CONTENT BY: THE ALLEY THEATRE
Posted: 2:00 pm July 14, 2017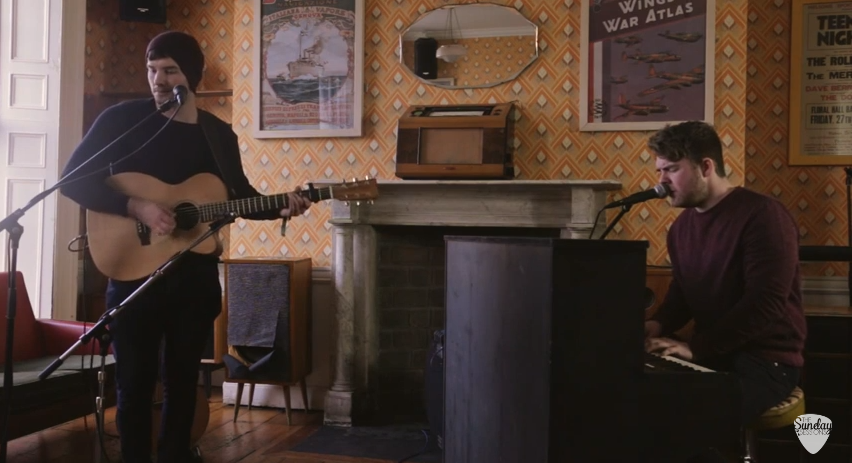 A cosy fire has long been at the centre of an Irish winter. From cold winter nights spent socialising...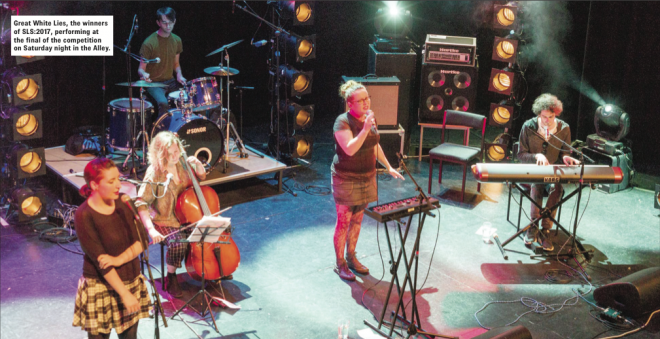 Following a series of heats and a rollicking finale on Saturday night, Great White Lies have clinched the top...