SO where exactly do you start after suffering a humiliating defeat at the hands of your fiercest rivals in the biggest game of the season?
The answer is Longford at home in Ballybofey this Saturday at 5pm.
The Donegal players and management will have done plenty of soul searching since suffering a hammering at the hands of Tyrone in the Ulster Championship semi-final two weeks ago.
It was supposed to be a tight, intense battle, but it was far from that.
It was men against boys, as Tyrone just swatted Rory Gallagher's young team to one side.
Donegal have since returned to training and are hoping to go on a decent run in the back door, if they can overcome their first obstacle this Saturday.
Gallagher concedes that the team are still bitterly disappointed with their showing against Tyrone, but they can't mourn that defeat forever.
"It's not easy to rid yourself of that disappointment. It just doesn't go away," said the Donegal manager this week.
"But we have had to look at it, and be honest with ourselves. We've addressed why things went wrong, and what we have to do to correct them.
"If you ask me in six months time, if I'm over the disappointment of the Tyrone game, the answer will still probably be no.
"But we have to move on, and we have targets which we think we can achieve throughout the rest of the season.
"Regardless of whether we won or lost against Tyrone, we were going to be back at training the following Monday. One game won't define our season.
"We look at Longford now, and we want to deliver a performance on Saturday evening."
FOR FULL MATCH PREVIEW, DON'T MISS TODAY'S DONEGAL NEWS
Posted: 11:00 am July 1, 2017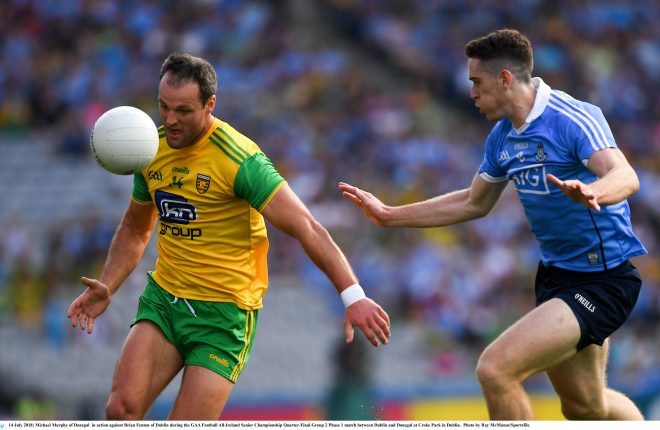 Dublin too strong in Croker.