GOALKEEPER Conrad Logan is eagerly looking forward to the start of the 2017-18 League Two season. 
The Ramelton native recently signed a two-year contract with Mansfield Town and high-flying Championship club Sheffield Wednesday will be among the visitors to the One Call Stadium next month as part of the club's pre-season schedule.
Conrad (31), who enjoyed a few days at home earlier this week with his young children Finn (3) and Niamh (8), is gearing up for his sixteenth season as a professional footballer. 
Logan joined Leicester City as a youth player but struggled to make a mark in the first team and made just 30 appearances for the club in 10 years from 2005.
He was sent out to Boston United (twice), Stockport County (twice), Luton Town, Bristol Rovers, Rotherham United and Rochdale on loan.
Logan finally left the East Midlands for Scotland to link up with Hibernian where, during his eight-game spell he won the Scottish FA Cup – beating Rangers in the final – before moving to Rochdale in August 2016.
Last season he played thirty games for Dale before becoming Mansfield's first summer signing in May.
The Stags beat off competition from clubs in League One and the Scottish Premier League to secure his signature and he's looking forward to getting back to work.
"Pre season starts on June 28 and I can't wait to get going. I played thirty matches for Rochdale last season but I still felt that I was half recovering from injury and, as a result, didn't feel as good as in previous years," he explained.
A torn achilles tendon during a match against Notts County in December 2014 put Logan out of football for 16 months and represents the low point in his career to date. However, the subsequent short term link-up with Hibs provided the player with one of the highlights of his career.
"That was a crazy time – both for the club and me. It was mad," he laughed.
Last year, Rochdale spent most of the seaosn vying for one of the League One play-off spots only to lose out in the last game of the season.
"They're a small budget club so we probably over-achieved if anything. That said, we only missed out on the last day and it was in our own hands at one point so that was disappointing," he explained.
Joining Mansfield represents a drop down a division but he's hopeful that it will only be for a year.
"Once I spoke to the manager and weighed things up, the decision was quite easy and I'm happy that I've made the move. It's a good club with massive ambitions and I can't wait to get going," said Logan.
It was Town boss Steve Evans who gave Conrad his league debut, with Boston, as a teenager.
"I've worked with him in the past and I was the first of nine or ten new players he has brought into the club this summer. They're all geared up for promotion and I'm looking to play my part," he said.
"I want to play as many games as I can and I want to be successful," he added.
Evans and his number two Paul Raynor watched Rochdale more than once last season and they were impressed by the Donegal 'keeper.
"There is no doubt, for me, that Conrad Logan has played a major part along with, it has to be said, a number of top class Rochdale players in a season that allowed them to go to the last day in their pursuit of the play-offs," he said.
"He will come into the football club determined to help us enjoy a good season. He will work hard and the one thing I know is I will get someone who's got a consistent track record of being able to keep the ball out of the net – that's his job," Evans added.
The decision to join the north Nottinghamshire club also means that Logan will not have to uproot his family from their Leicestershire home.
"Mansfield is a perfect fit for me. It's only about 35 miles away and I won't have to up stick which is important with a young family," he said.
Logan wrote himself into Hibernian folklore following their 3-2 win over Rangers in the final of the Scottish Cup, the Hibees' first victory of the competition in 114 years.
He then joined League One side Rochdale, where he quickly became their number one, keeping 10 clean sheets during his time there.
It's taken Logan some time to become the number one choice at his club but now that he's there he is aiming to grasp the opportunity with both hands.
"I'm only 31. That's young for a goalkeeper and I'm hoping that the best is yet to come. Please God there's plenty of years left in me yet," he smiled.
Posted: 5:03 pm June 10, 2017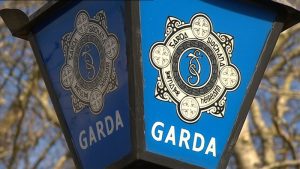 BURGLARS broke into a home in Ramelton in the early hours of Sunday morning using a stolen key. Gardai...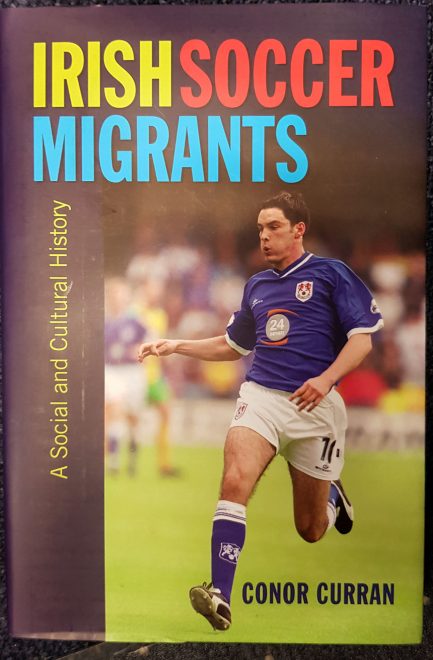 The book looks at the experiences and achievement levels of Irish-born football migrants to Britain and further afield.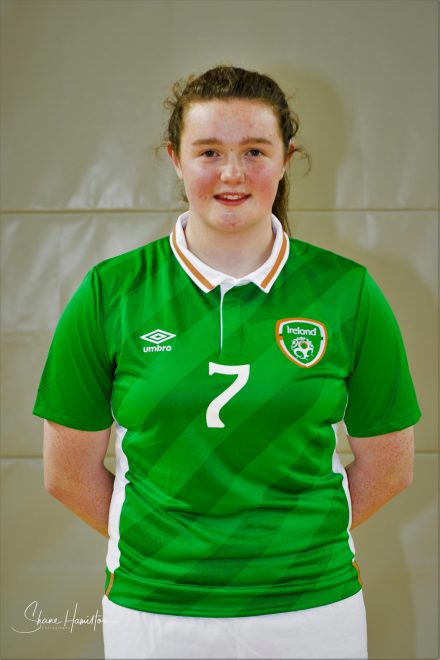 The team travel to Amsterdam, with a backroom staff including Bell and his assistant Ben O'Looney hopeful of a...