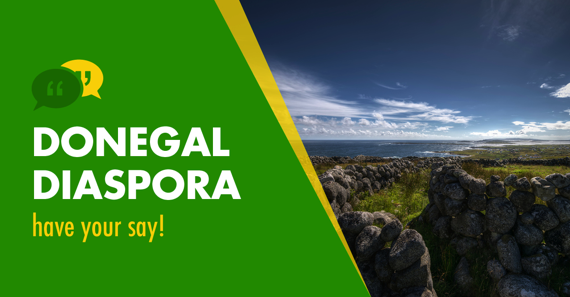 Donegal County Council have teamed up with The Donegal Association in Dublin to launch a survey, which will explore the interest in a week-long series of activities to be held next year. 
Branded 'Donegal Connect', the series of events is aimed at reconnecting emigrants with their home county on a number of levels. 
Donegal Association Member, Niamh Walsh said: "There's a huge emotional attachment with Donegal worldwide and we want to harness that connection through a series of week-long activities for a broad range of people and age groups.
"How this differs from The Gathering initiative, is that Donegal Connect will have a particular focus on the commercial element of attracting people back to Donegal. In that vein, we would like to include a conference, networking, a commercial exhibition and possibly even a recruitment event."
Post-recession, the Donegal Association believes that now is the right time to host an event such as this. Niamh said, the impact of the recession on Donegal and the resulting population drain is certainly one of the motivators to host the event now. But she stresses that there is a terrific opportunity to expand the commercial potential by exploring business opportunities with entrepreneurs and companies across the globe, even if that means that Donegal people don't come home permanently.
"The digital age has provided remarkable opportunity for business growth and Donegal benefits from fibre broadband, digital hubs, indigenous and international employers throughout the county coupled with the very successful marketing drive by Fáilte Ireland as part of the Wild Atlantic Way, and National Geographic's accolade of the coolest place to visit in the world to visit."
Asked why people from Donegal at home and abroad should get involved in Donegal Connect, Niamh said: "There will be something for everyone. Local businesses will benefit from increased tourism, there will be business-specific events and there will be family-led activities all wrapped up in one major Donegal experience."
The Donegal Association is appealing to members of the Donegal Diaspora to take the survey so they can create an experiential event based on need.
Niamh concluded: "We don't want to create something that isn't right. The feedback will ensure we are putting together the right programme of events and appealing to a broad base. We want people to pass it on to friends and family members through social media to maximise the reach as far as we can."
You can take the survey by clicking on this link: https://www.surveymonkey.com/r/DonegalConnectPR
Posted: 3:04 pm June 22, 2017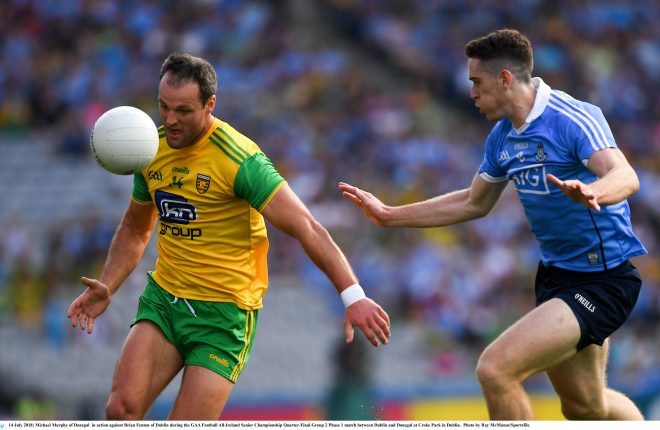 Dublin too strong in Croker.