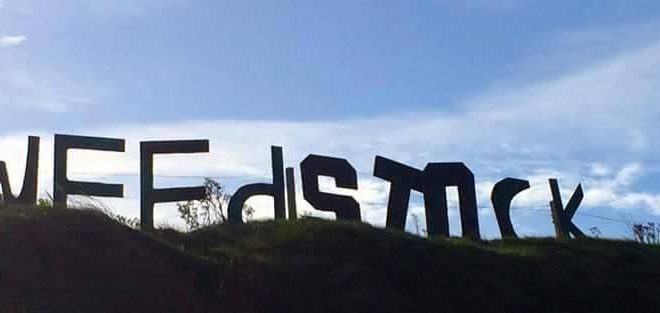 THE founder of the Donegal Cannabis Social Club has revealed plans are underway for the group's third 'Weedstock' festival.
Candice Faulkner said next month's festival is about "bringing all cannabis activists throughout Ireland together".
First held in Donegal in 2015, Ms Faulkner has stressed that the festival will be held in a 'top secret location' in order to "protect members".
Last month, Gardaí Inspector, Goretti Sheridan, warned An Garda Siochana would be "monitoring" such events, adding they could invoke powers to prevent festivals like this from taking place.
Speaking to the Donegal News, Ms Faulkner said: "Cannabis clubs from all over the country will unite together to celebrate cannabis. It's an over 18 age event, and the average member age is 30 years and upwards."
Donegal Cannabis Social Club advocates for the right for those in Donegal to access legal, whole plant cannabis for medical and wellness purposes.
Earlier this year, Ms Faulkner had written to Health Minister, Simon Harris TD., to request her club be granted a license, outlining the medicinal benefits of legalising cannabis.
However, a spokesperson for the Minister's Office replied, informing the Donegal campaigner that the manufacture, production, sale and supply of cannabis is "currently unlawful except under license". The correspondence further said the scope for issuing licenses is "restricted to a limited number of specific circumstances".
However, undeterred, the Donegal campaigner is appealing for anyone interested in becoming involved with the group and its campaign to get in touch.
"We are on the hunt for Irish sponsors. We are asking anyone who wants to be associated with the responsible Irish Cannabis movement to get in touch. We need all the help we can get."
In December, Ms Faulkner met with Canadian Cannabis activist, Chief Officer of Empowerment Founding Chapter Chairwoman in the Kootenay Region, British Columbia, Kaleigh Herald, on Donegal as part of her trip to Ireland.
"In Colorado, cannabis is being sold in licensed businesses, rather than out on the streets," said Ms Faulkner.
"It is being properly tested, packaged and labelled and it is only being sold to adults. This system is working and making billions. Legalising cannabis will benefit Ireland massively. Our government needs to accept the reality if cannabis and let our country move forward."
For more information Donegal Cannabis Social Club on Facebook.
Posted: 7:00 pm June 23, 2017