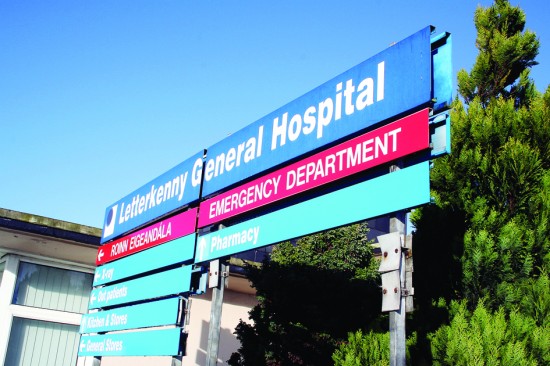 HEALTHCARE group Saolta has confirmed the appointment of a new breast surgeon at Letterkenny University Hospital.
The new surgeon will commence work on July 24, initially on a locum basis but with the option of taking on the role permanently.
Deputy Pat the Cope Gallagher has raised in the Dail on several occasions the need for a new surgeon.
Welcoming Saolta's announcement, Mr Gallagher added, "This is welcome news and is an important next step in improving the services available for patients at Letterkenny and the people of the county.
"I hope now to see improvements in waiting times and patients' experience at Letterkenny University Hospital and it is essential that the HSE and Department of Health continue to increase funding for LUH and increase the staff available at the hospital."
Donegal TD Joe McHugh said the appointment was proof the government was investing in cancer services locally.
"The Saolta Group has also advised me that they are also currently establishing a working group comprising representatives of LUH, Saolta Group and the Western Health and Social Care Trust in Northern Ireland.
 
"This will progress the plan to develop a long term cross-border linkage in the breast services.
"Together with the new cancer care centre at Altnagelvin and first class services at Letterkenny University Hospital, this Government is investing in cancer care in the North West," Joe McHugh added.
Posted: 12:29 pm June 20, 2017