FOR most seven-year-olds birthday money means sweets and toys.
But for one kind hearted Donegal schoolgirl it was an opportunity to give back to the hospital where she has been receiving treatment for Spina Bifida.
Little Mikaela Breen from Convoy presented half the money she received for her seventh birthday to Temple Street Hospital and the rest to help fund a wheelchair for a two-year-old girl with a similar illness.
The daughter of former Letterkenny Rovers and Drumkeen Utd footballer Chris Breen and his wife Sinead, Mikaela was born with Spina Bifida which affects around one in every 1,000 children in Ireland each year.
Translated, Spina Bifida literally means 'split spine' and is caused by the incomplete development of the spinal cord in the womb.
For Mikaela, it means regular journeys to Dublin's Temple Street Hospital but largely, she refuses to let it get in her way of a full and fun life.
Next Wednesday evening, June 21, Chris and Sinead will hold a gala fundraising event in the Abbey Hotel, Donegal Town, in aid of the Donegal Support Branch for Spina Bifida Hydrocephalus.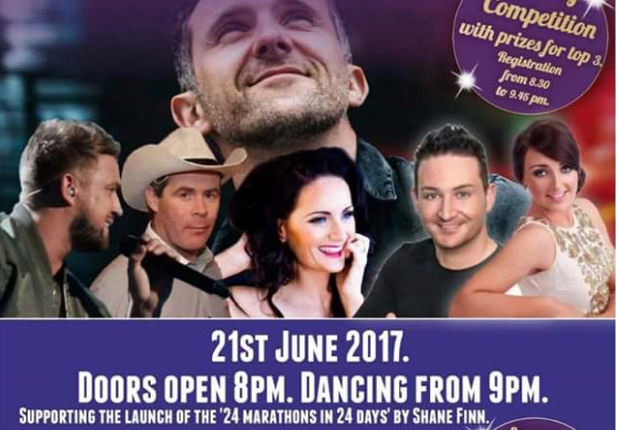 Urging people to get along to the night of country music, Sinead Breen revealed how two worthy causes were better off because of her young daughter.
"Mikaela wants me to help her campaign for better services and more funding for hospitals such as Temple Street where we attend many times a year," Sinead said.
"So recently, and completely her own idea, she donated all of her birthday money to two causes, half to Temple Street and the other half to a two-year-old girl with Spina Bifida and Hydrocephalus to help fund a wheelchair. If a seven-year-old can do that then €10 isn't a big sacrifice for an adult to make."
Sinead revealed how Mikaela's Spina Bifida was picked up during the early stages of her pregnancy. While scientists have not yet agreed whether the condition is hereditary, in Sinead's case a family member had Spina Bifida which increased the chances of it being passed on.
Medics do prescribe folic acid to pregnant mothers in a bid to reduce the chances of their child getting Spina Bifida but in Sinead's case, it was unsuccessful.
Despite Mikaela's condition though, the schoolgirl refuses to let it get her down.
"She can walk although she needs a wheelchair for long distances," her mum said.
"But she still takes part in sports and she attends a mainstream school. She's a proper little madam and just like any other seven-year-old she loves shopping, loves fashion and loves Ariana Grande. It's just that her core needs are greater than other children."
Medical advances coming out of America are providing the Breen family with hope that Mikaela's illness can be combated. For now though they are relying on the support of groups like the Donegal Support Branch.
It provides essential assistance to everyone living with Spina Bifida as well as working with the national branch to secure respite for families.
"The Donegal branch has been amazing," said Sinead Breen.
"Because we are all like-minded, it is great to get together and just chill out and talk about things. It makes you feel less alone when you know other people who are going through the same as you."
Sinead added, "Mikaela has had to grow up quicker than other children because she has had so much to contend with and there are some things we have to explain to her in a child friendly way.
"But she is a very unselfish little girl and she realises that in many ways, she is luckier than some other children.
"The decision to donate her birthday money, that was all her and the two-year-old she gave to, she was a girl we met on a family weekend away last year. We have always kept in touch with them and we knew they were trying to get a wheelchair for her.
"So Mikaela decided to do this off her own bat and I was so proud of her," mum Sinead added.
Next week's fundraiser takes place on Wednesday night, June 21, in the Abbey Hotel. Among those lined up to appear are Johnny Brady and Gary Gamble. Republic of Ireland footballing legend Packie Bonner will also be lending a hand on the night.
The evening will be compered by Highland Radio's Tommy Rosney and tickets are €10. They can be purchased from Sinead Breen (Convoy) on 085 2811351, Kevin Harold (Ballybofey) 086 2620474, Stephen-Caroline Lafferty (Dunkineely) 086 0285335, Jonny Stewart (Gortlee Tool Hire, Kilmacrennan) 086 2146381, Cormac Ward (Ardara) 0851740797, Frank Larkin (Letterkenny) 087 7405617 or Ann Bennett (Donegal Town) 0868433533.
Posted: 2:00 pm June 17, 2017