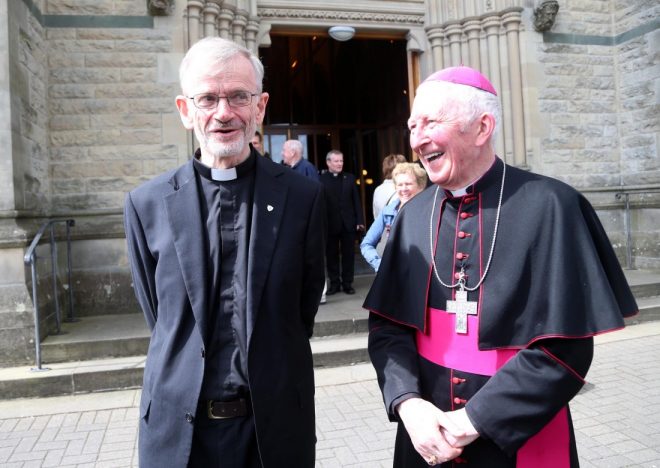 FATHER Alan McGuckian SJ is the new Bishop of Raphoe
A native of Cloughmills, County Antrim, Fr McGuckian (64) is a member of the Jesuit community in Belfast. He has a background in both secondary education and communications. After ordination in 1984 he spent some years teaching in Clongowes Wood College, a boarding school outside Dublin. From 1991 to 2005 he was based at the Jesuit Communication Centre in Dublin. During that time he set up the websites sacredspace.ie, gettingmarried.ie and catholicireland.net.
His name was unveiled by Bishop Philip Boyce after Mass in St Eunan's Cathedral this morning.
Raphoe becomes the first of seven of Ireland's 26 dioceses currently awaiting the appointment of a new bishop to fill the post.
Bishop Boyce will continue in his role for another few months yet though until after the new incumbent's ordination on August 6.
A native of Downings, Bishop Philip Boyce, had previously been based at the Carmelite College in Rome and was ordained Bishop of Raphoe in October 1995.
He is one of only four men who have resided in the Bishop's Palace over the past ninety five years. He succeeded Bishop Seamus Hegarty (1982-'94), Bishop Anthony McFeely (1965-'82) and Bishop William MacNeely (1923-'63).
Bishop Noel Treanor, Diocese of Down and Connor, said that he warmly welcomes the news that the Holy Father Pope Francis has appointed Father Alan McGuckian SJ as the new Bishop of Raphoe.
"I have had the pleasure of personally knowing and working closely alongside Father Alan since my appointment as Bishop of Down and Connor in June 2008, particularly in his various roles as Director of the Living Church Office and as Director of the Permanent Diaconate programme. I have been deeply impressed by his grounded faith and his pastoral sensitivity.
"His work with the pastoral care for the faithful who worship and celebrate the sacraments in the Irish language, Ár dTeanga Dhúchais, in Belfast over many years was greatly appreciated and treasured by many," Bishop Treanor said.
Posted: 10:20 am June 9, 2017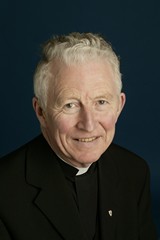 Bishop Philip Boyce turned 75 in January 2015 - the mandatory retirement age - and the dioceses have been...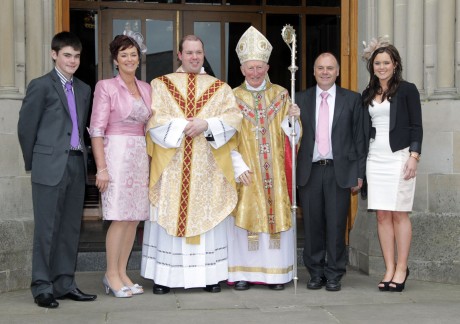 BISHOP Boyce wishes newly-ordained priest 'many happy and fruitful years as a priest of Christ' in the diocese of...