Name: Conor Griffin
Age: 20
Occupation: Student
Team: Sean MacCumhaills

If you were throwing a party and you could invite anyone in the world, dead or alive, who would you ask around? Conor McGregor – the man knows how to celebrate.
Where do you like to go out to celebrate after a big victory? I wouldn't be fond of the drink, but I'd call into Heeneys to Ronan McMenamin and Dougie McDaid. Two men never off it!
What's the worst pitch you've ever played on? Definitely has to be the old pitch up in Drumboe. Worse than the bog
Which character in any film are you most like? Jason Statham – he's a real hatchet man.
Any odd items in your kit bag? Wouldn't have much in my bag. I'd be lucky to remember my boots some days!
Who's the biggest joker in the team you play for? Jamesie Donnelly always has to come out with something smart.
Which team mate has the best looking other half? Martin "Golden Balls" Gallagher is always a great man with the ladies!

Who is the worst/best trainer?
Worst: Have to say I'd be one of the worst. Best: Seamus McGinty or Gary Wilson – always give 110%
Who spends most time in front of the mirror in the dressing room? Steven O'Reilly or Barney Lafferty
Who's the best/worst person to sit beside on the team bus?
Not often we would get the bus, but Padraic Patton is always great for a few stories.
Who has the best and who has the worst diet on the team, and what does it include?
Best: James Beirne – the man is an athlete. Worst: Aaron Kelly – always a bag of crisps or something in his hand .
Toughest opponent you have faced? Paddy Clohessey – unstoppable force on the field.
Best or worst quote you've heard, either from a manager, player, opponent? "Don't breastfeed the goalkeeper" – Brendan Dunleavy
Best manager you've ever played under? Seamus Lynch – the man is a tactical genius!
Best ever performance? Probably the county final last year with the hurlers against Burt.
One to forget? Losing to Glenswilly last year in the Football Championship
Sporting ambition? Win a County Championship with MacCumhaills

When you were playing in the back garden, who did you pretend to be? Francie Bellew or Tomas O Sé. Two legends

If you were in charge of transfers, who'd be in and who'd be out of the team? Gavin Reilly would be out – think he's moving to Tipperary. Lee Keegan from Mayo would be in – he's a workhorse.
Posted: 12:24 pm June 1, 2017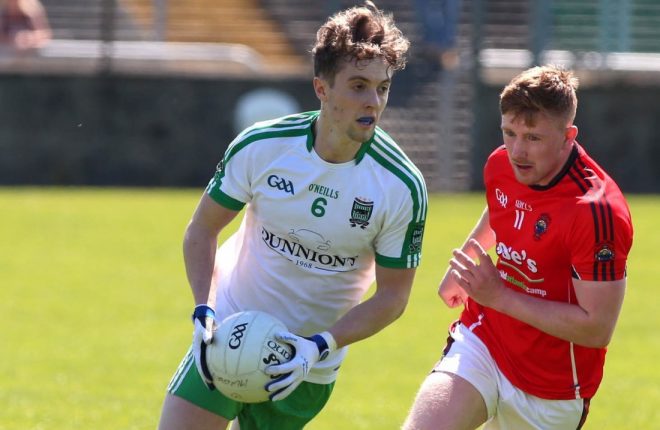 SEAN MacCumhaill's manager Stephen Friel is hopeful that his team have finally found form, after romping to victory over...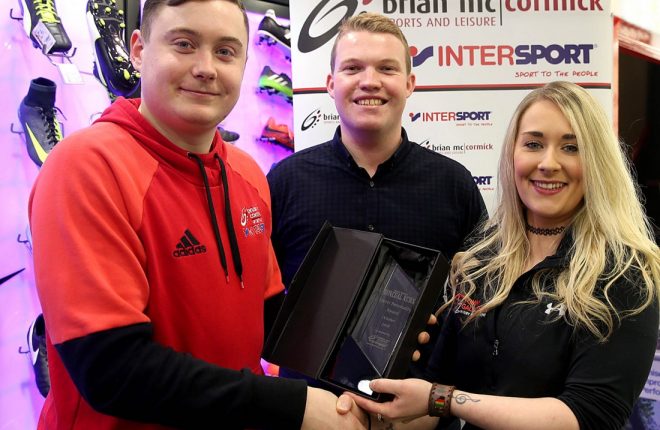 OCTOBER 2016 is a month that will live long in the memory of Donegal handball star Avril McNamee.
SEAN MacCumhaill's claimed the Under 16 Northern Board Championship title in Convoy on Monday night, however the game was...