DONEGAL manager Rory Gallagher says revenge will not be a motivational factor for his team when they cross the white line to face Tyrone on Sunday.
Last year, Donegal appeared on course to collect the Anglo Celt Cup until the Red Hands swooped for three late points to claim the spoils.
It was a tough defeat to stomach at the time, but a lot of water has passed under the bridge since then.
There's been a real changing of the guard in Donegal, and Gallagher gave seven players – Eoghan 'Ban' Gallagher, Caolan Ward, Michael Carroll, Ciaran Thompson, Jason McGee, Cian Mulligan, and Jamie Brennan – their first championship starts against Antrim, while Michael Langan was introduced off the bench.
With a new-look team, Gallagher's focus is on the future, and not past defeats.
"You can never turn the clock back," said Gallagher.
"I've never asked some of the younger players in our squad, but they mightn't even have been at the game. I don't know.
"This is a new team. We can't rewrite the past. We had the upper hand on Tyrone for a number of years, but you just have to move on.
"Whatever we are presented with this year is all we are concerned about."
FOR FULL PREVIEW, DON'T MISS TODAY'S DONEGAL NEWS
Posted: 2:00 pm June 16, 2017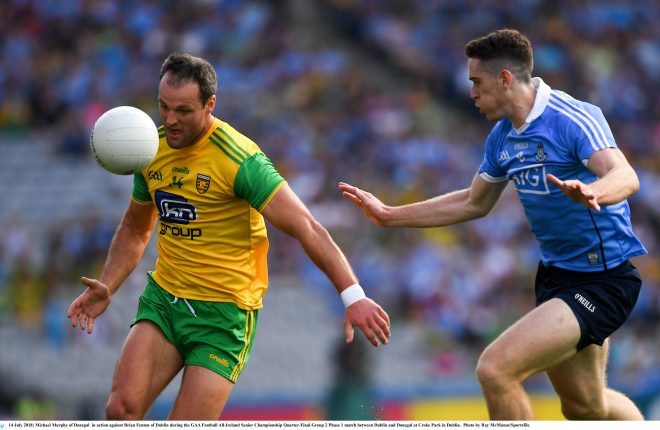 Dublin too strong in Croker.