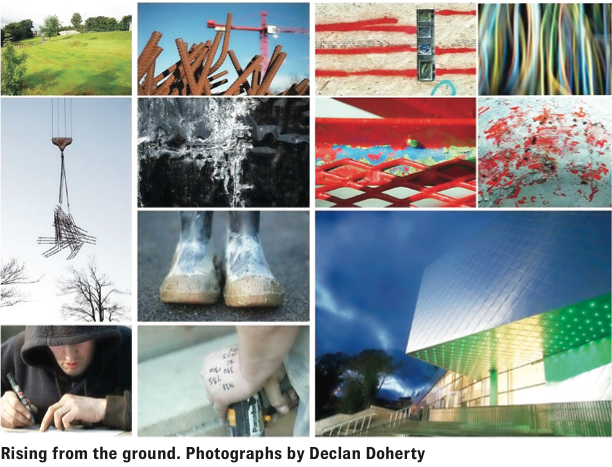 The Regional Cultural Centre Letterkenny, that first opened its doors to the public in 2007, is celebrating its 10th birthday in July. The award-winning centre is presenting a programme of free exhibitions on the theme of art & architecture and a series of international music concerts, as part of the 29th annual Earagail Arts Festival, to mark the occasion.
Five exhibitions by leading Donegal artists and architects will be shown from July 9th right through the summer until September 23rd. This includes the ever popular Drop- In, Hands-On, Art-Room, where families and children can find out more about the exhibitions on display and make their own artworks.
SKA LEGENDS
A series of nine great July concerts starts with the first ever Irish concert by the renowned Danish folk group Dreamers Circus on Wednesday 5th and ends on a party note with ska legends The Selector on Thursday 20th. The RCC is run by Donegal County Council and supported by the Arts Council. It is one of the finest arts centre buildings in Ireland and has had a busy and well attended programme of art, music, film and community activities over the past ten years.
A major mid-career retrospective of the work of Eamon O'Kane from Cavanacor House outside Lifford is the centre piece of a series of great exhibitions on the theme of art & architecture. Eamon, who is based in Denmark, is a prolific artist who has exhibited all over the world during the past 20 years. He has a long and close relationship with the RCC, his MA show was exhibited at the old Letterkenny Arts Centre in 1999 as part of that year's Earagail Arts Festival and the RCC commissioned his major 'The House and the Tree' project in 2008.
Following successful art rooms in recent summers, the RCC will once again create a large-scale, drop-in, hands- on, art-room where people of all ages can use a range of materials to make their own art that they can either take home or leave on display.
They can also explore the installation by Eamon O'Kane called 'Fröbel Studio: The Institute for Creativity' and find out more about Friedrich Fröbel and about Eamon's 'Exploring Architecture' exhibition in the RCC's main gallery.
The 10th will be marked in two exhibitions: spectacular photographs by John Soffe of live music concerts at the RCC over the past ten years will illustrate the large number of world class acts that have performed to date; and plans, models, photo- graphs and reviews of the building, designed by the Letterkenny based MacGabhann Architects, will also be exhibited. The final exhibition by Cathal McGinley, RCC artist-in-residence (2017-2019) includes drawings, photographs and a sculptural installation built out of paper, relating to an ongoing project on Inishbofin Island. Exhibitions are open from 11am to 5pm Tuesday to Saturday, admission is free and everyone is welcome.
CONCERTS FROM AROUND THE WORLD
A series of nine concerts starts with Dreamers Circus, who effortlessly transmit their ideas to their fingertips and into your ears with a virtuosity and heart-stopping talent that has to be seen to be believed, on Wednesday 5th.
FOLK AND ROOTS WEEKEND
The 3rd annual Donegal International Folk & Roots Weekend kicks off with the best of Irish Trad music at Ceolchoirm le Ceol na Coille on Wednesday 12th. Saint Sister, recently credited as the Best Irish Act at the Irish Times Ticket Awards, perform on Thursday 13th. The energetic Kíla, heralded as one of Ireland's most innovative and exciting bands perform a lively non- seated gig on Friday 14th.
Constantinople & Ablaye Cissoko – one of the most authentically inspiring global collaborations, where Persia and West Africa intersect – will be performing on Saturday 15th. South African guitar virtuoso Derek Gripper performs 21-string kora compositions from Mali on a six-string classical guitar on Sunday 16th at 1pm. It is followed at 4pm by a concert by leading Donegal traditional family group, NaMooneys.
The final concert celebrates the 40th anniversary of punk and ska with legendary UK ska band The Selecter on Thursday 20th.
Tickets for all concerts can be booked at An Grianán Theatre, Letterkenny on 00353 749120777 or online at www.eaf.ie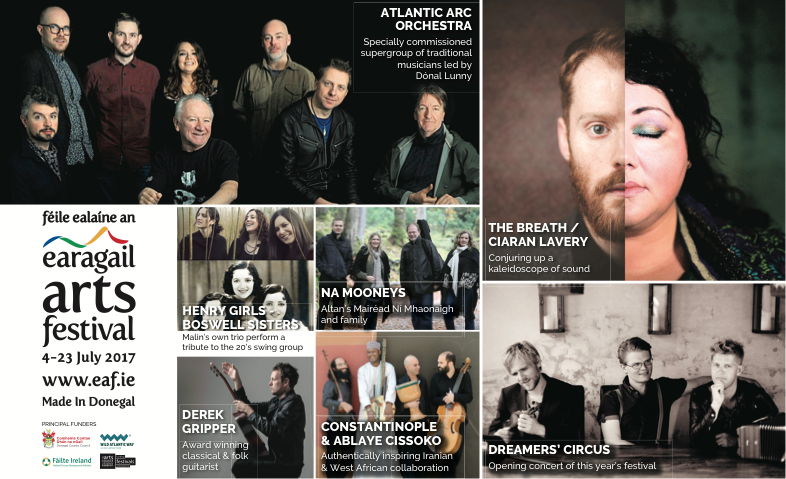 SPONSORED CONTENT BY: REGIONAL CULTURAL CENTRE
Posted: 7:00 pm June 19, 2017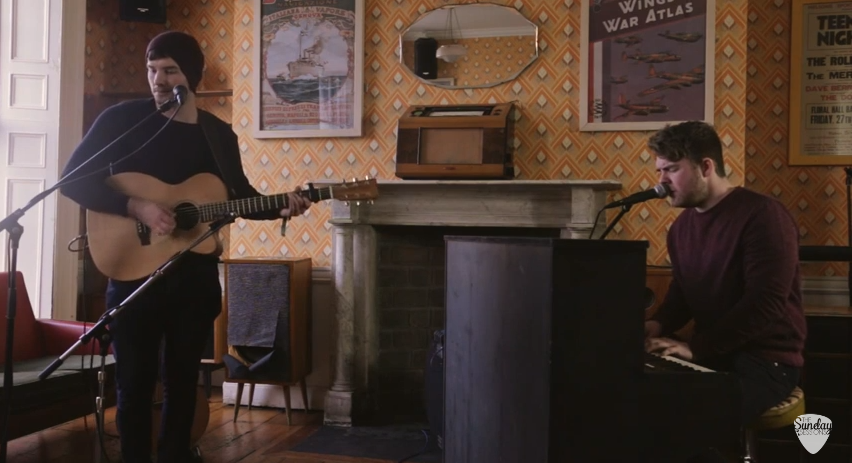 A cosy fire has long been at the centre of an Irish winter. From cold winter nights spent socialising...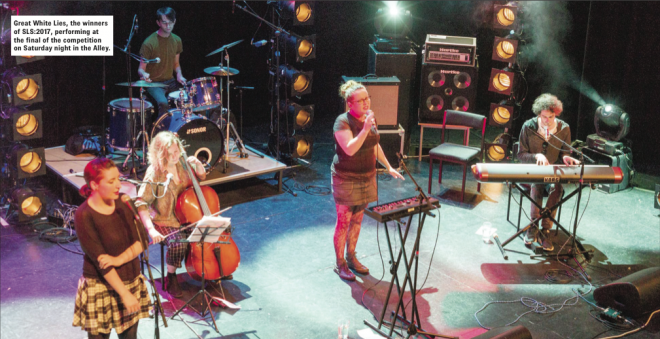 Following a series of heats and a rollicking finale on Saturday night, Great White Lies have clinched the top...