The Coronas are set to return to Donegal this weekend to headline the much anticipated surfing music festival, Sea Sessions. With the release of their fifth studio album going to number one, and selling out Bundoran's famous festival, the Donegal News caught up with front man Danny O'Reilly a few weeks ago, to see how they were getting on.
"We are really excited for sea sessions this year, we can't wait. It's been four years since we played and it was amazing then. Bundoran is a beautiful town and Sea Sessions is always a great festival. We are really looking forward to spending the weekend down there and enjoying the whole festival. I can't wait to see Primal Scream, we love those guys.
"Playing at festivals is great because it gives us the time to go and check out music we might not have the time to do during the year. We are always working and are always so busy we never really get the time to go to gigs."
You would imagine after over ten impressive years in the industry, five albums and a fair few sold out gigs, headlining festivals wouldn't take a wrinkle out of the band. "Seeing the poster for this year's Sea Sessions would have to be one of my favourite memories of this year so far. Seeing our name as the headline act never gets old, especially when it's next to Primal Scream and the likes, it gives us such a buzz. I think I'll have to get that framed."
The award winning four piece have released their new album today. Danny talked about their 'new' sound and what fans can expect. "As you get older, your sound changes. We never want to make the same thing as before so we are always trying different things. The sound of the new album is a lot different from anything we have done before. It's mellow, and atmospheric. We have a more mature and understated sound now. This one took us a little longer to make, but we are really happy with it. We took a break to refocus, and that little bit of time out reminded us what is important to us as musicians and to not get caught up in the industry, it can be easy done."
Originally from Dublin, the band released their first album, Heroes or Ghosts in 2007. Reflecting on their ten year career, Danny chats about his fondest festival memories from over the years.
"We are so lucky to play at so many great festivals across the world. I remember two years ago playing at Electric Picnic, we only got word we were supposed to play two weeks before. We didn't have a clue if anyone would actually come and see us, because they mightn't have known we were even playing.
"We were playing a 7pm slot on the Friday night and we were really unsure about it all. But fortunately 50,000 people showed up, it was amazing. We were so surprised, it was the perfect end to that chapter of our career. It reminded us how lucky we are.
"I also remember going to Oxygen as well when I was younger and saying 'I'd love to play on that stage,' and a couple of years later we were on one of the introducing stages. Then over the years we moved up and up and ended up playing on the main stage. It was surreal, you still have to pinch yourself at moments like that."
While playing to 50,000 sounds like a great success, everyone has to start somewhere. Danny chatted about one festival memory that he will never forget.
"The first time we ever played at Oxygen, we had an opening 12:30pm slot, but for whatever reason they were late at opening the gates from the campsite into the music site. The security told us, 'you can either wait, or start playing now, but you have to be off the stage for 1pm.'
We only had a half hour slot, and we were so excited to be there and play at Oxygen we thought, nah were not wasting it. So for the first five minutes of the biggest gig in our career, we played to an empty field. Luckily we had only sang two songs and the gates opened. We could see all our friends running towards our stage, and we ended up with a good enough size crowd, thank god!"
With the rest of their 2017 diary booked up touring Ireland and the UK as well travelling across Europe and Australia, there won't be many holiday plans for the four piece any time soon.
"Our summer is ram packed with promoting the new album, festivals and gigs, we're really excited about it all. There won't be much time for a holiday as such, but when your touring is such beautiful spots in Ireland and Europe, I'm sure we'll be able to squeeze a few days rest and a few beers in somewhere a long the way."
Posted: 11:52 am June 19, 2017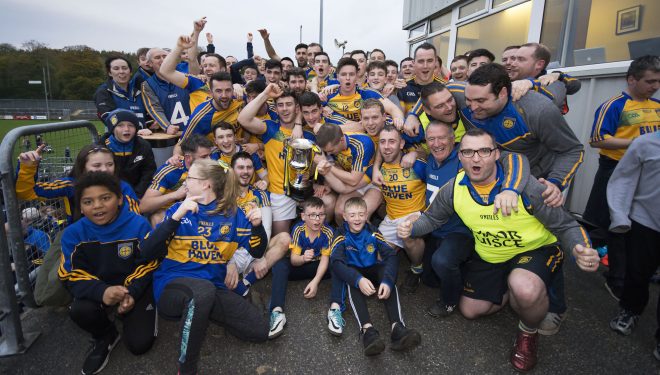 The fund-raiser in aid of Inbhear na Mara Residential Unit, Bundoran, was launched this week by well-known St Nauls...
A Bundoran man has been prosecuted for undertaking potentially dangerous and illegal gas works.  The Commission for Energy...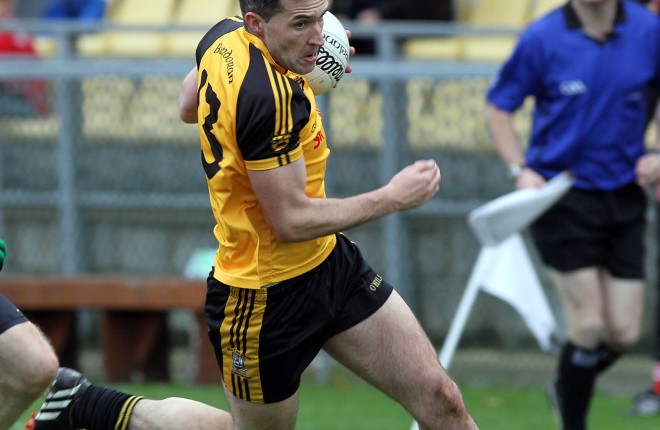 Comfortable win for Francie Martin's team