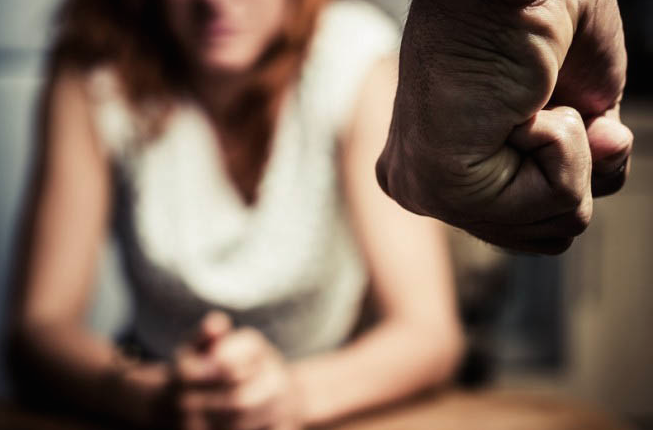 WEAPONS are being increasingly used in acts of intense violence against women in Donegal, it has emerged.
The grim fact was revealed recently by Service Manager of Donegal Women's Domestic Violence Service (DWDVS), Dr Marie Hainsworth.
Dr Hainsworth was speaking to the Donegal News in the wake of the publication of the national Women's Aid Impact Report 2016, which revealed 19,115 contacts were made with Women's Aid Direct Services. During these contacts, 16,946 disclosures of domestic violence against women were noted, while there were an additional 3,823 disclosures of child abuse made.
Dr Hainsworth described the national figures as "alarming", adding how callers to the national helpline will consist of women from Donegal.
The DWDVS received 1,522 calls to its 24-hour helpline service in 2016, and while Dr Hainsworth said those figures were "fairly consistent" with previous years, she said the levels and type of reported violence are heightening.
"While our amount of calls have more or less stayed the same, the intensity of violence has changed with the use of weapons and serious physical violence.
"Weapons have been used, and that is distressing for not only the victim, but for those who work in this service and others as well as for the gardaí."
The service opened a purpose built refuge in November 2014 to help those in desperate situations seeking accommodation. The refuge is a meant as a place for women escaping from an abusive relationship to stay until they can find long-term accommodation.
"Some calls are for a support session, while others are from those who are seeking accommodation. We receive calls from multi disciplinary agencies as well as women themselves, and we log all calls separately. Several calls can come in for one client and they are all classified.
"Last year our service received accommodation requests for more than 100 women and 141 children. Of those requests, we accommodated 42 women and 62 children.
"The national figures are always alarming because we know that forming a part of them are callers from Donegal who will sometimes make contact with the national helpline before us."
DWDVS 24-hour freephone helpline number is 1 800 262677.
Elsewhere, Margaret Martin, Director of Women's Aid, said she was "very concerned" about the number of disclosures to Women's Aid of children being directly abused and exposed to domestic violence.
"In 2016, women told us on 3,823 occasions that their children were being hit, slapped, shouted at and called names, and in some cases, sexually abused. Children have been told they will be killed alongside their mothers. At times, the perpetrator of the abuse has deliberately targeted the children as a way to hurt both them and their mother.
"It is heart-breaking to listen to women who are living in a constant state of fear for their children and themselves. As much as they can, women work hard to protect their children and to keep their children's lives as safe, stable and normal as possible despite the domestic violence."
The 24 hour National Freephone Helpline is 1800 341 900.
Posted: 2:00 pm May 26, 2017