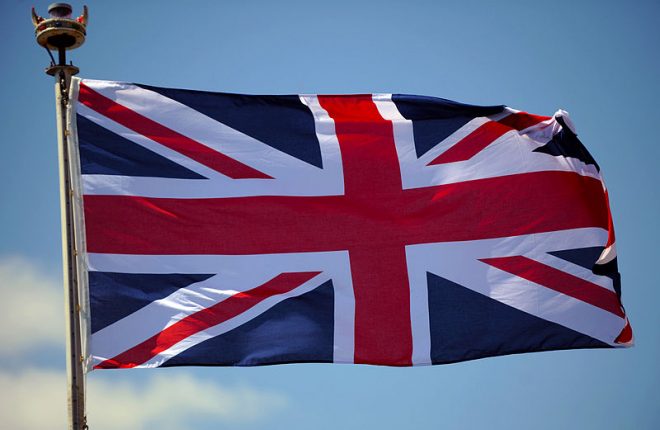 A DONEGAL hotelier has said he will continue to fly the Union Flag for his British guests despite online calls for a boycott of his business.
Brendan Rohan unfurled the flag outside the Corcreggan Mill near Dunfanaghy last week following the arrival of visitors from England.
The Corcreggan has been in business since 1990 and Mr Rohan regularly welcomes his guests by hoisting the national flag of their respective countries during daylight hours.
But his decision to run up the Union Flag has prompted an online backlash with one Facebook user comparing the business to an 'Orange Lodge'.
The Facebooker added that they had taken the matter of the "massive British Union Flag" up with Mr Rohan but that he had refused to remove it.
"When I made contact to make a complaint, the owner said that they didn't understand why anyone would be offended and that he had the flag displayed because he had British tourists staying," they wrote.
"After explaining why the flag is offensive, specifically relating to British imperialism, the ongoing occupation of the six counties, An Gorta Mór and the systematic erosion of our language and culture, the owner admitted no wrongdoing and refused to take down the flag."
They added that because of Mr Rohan's stance, they were asking the public to boycott the Corcreggan Mill and to post a negative review on Tripadvisor.
But Brendan Rohan told the Donegal News he made no apologies for unfurling the Union Flag and said he would continue to do so in the future.
"A couple of days ago I flew the Union Flag on the flagpole of a converted trawler which is part of our glamping business, at the suggestion of a lady from the British tradition who booked it as a surprise 50th birthday gift for her husband," he said.
"They were bowled over at the courtesy and novelty but also at the maturity which they are now experiencing here, especially since the inclusive, cross-community and non-triumphalism displayed last year in how we sympathetically honoured all participants and victims who perished in the Easter Rising of 1916.
"As a citizen of this Republic I have a sovereign right to fly any flag I wish but in this particular case, because I am in the hospitality business, it's all the more important that we are not afraid or cowed by people who don't realise the importance of the huge increase we are now experiencing of UK visitors in Donegal."
Mr Rohan added that it was not his intention to cause offence to anyone. He said that all flags were flown equally at the Corcreggan and would continue to be so.
"I fly many different national flags here, out of respect or for fun. For the last three days I've flown the Australian flag on our trawler accommodation as a young Australian couple have extended their stay because of the level of hospitality and respect, as well as the beautiful local scenery and amenities they are enjoying. As a matter of fact I am also flying the Russian flag on the main flagpole today as a mark of respect for a Russian man who is celebrating their Victory Day."
Responding to the online criticism that the Dunfanaghy business is akin to an Orange Lodge, the businessman added, "Perhaps that man fails to realise that the Orange tradition is what is reflected in our national flag and hopefully this current criticism reflects the final growing pains of our Republic's march to nationhood, equal in every respect with the British as confirmed by the Good Friday Agreement."
Posted: 6:18 pm May 14, 2017