Pobalscoil Ghaoth Dobhair 3-1 Our Lady of Mercy SS, Drimnagh
Fionnan MacGiolla Chomhaill (13, 58, 67)
POBALSCOIL GHAOTH DOBHAIR ensured a historic day for the Gweedore School following their defeat of Drimnagh side Our Lady of Mercy Secondary School in the Bank of Ireland Minor 'B' Boys National Cup Final in Monaghan United FC on Wednesday last.
This was the second National Cup title for the Ulster Champions following their Bank of Ireland John Murphy Cup success in Clones in February to claim the Senior 'B' title for small schools.
Gweedore are the second School this season to claim double Cup success with FAI Schools as St. Francis College, Rochestown claimed the Dr. Tony O'Neill Senior Cup along with the Tom Ticher Junior Cup titles in quick succession in Home Farm FC last month.
Fionn MacGiolla Chomhaill was the hat-trick hero for Ciarán MacPháidín's crew with a solid team performance to see off Billy Sheehan's youngsters.
The Drimnagh boys started lively with Patrick Cully forcing an excellent save from net-minder Daithí MacRoibeard, with just six minutes on the clock.
Gweedore's Pádráig Ó'Fearraigh cancelled this attack out three minutes later with a super shot on target for goalkeeper Morgan Connolly to palm to safety.
Fionnan MacGiolla Chomhaill broke the deadlock midway through the first half as he latched onto a throw in from Cian MacGiolla Bhríde, the latter made no mistake as he dispatched past Connolly.
Captain Jamie Ó'Dochartaigh was unfortunate not to score having two attempts smash off the woodwork in quick succession.
Eoin De Burca came close at the near post and Pádráig Ó'Fearraigh saw his header hit off the crossbar as Drimnagh sustained a mountain of pressure before the interval.
1-0 at the break.
It was Drimnagh who again made the positive start to proceedings with a pile driver from Captain Alex Taaffe who dragged his effort just wide, as seconds later, Eoin De Burca hit the side netting at the other end.
Pobalscoil Ghaoth Dobhair doubled their advantage in this contest just before the hour mark as again Fionnan MacGiolla Chomhaill was on hand to slot home from close range.
A body blow for Drimnagh as a second yellow and subsequent red was dished out to their Captain Alex Taaffe three minutes from time.
Immediately after the dismissal, Pobalscoil converted their third which saw their Captain Jamie Ó'Dochartaigh unselfishly set up for MacGiolla Chomhaill to slot into an open goal.
A consolation for Our Lady's just before the full time whistle as Luke O'Connor netted to make it 3-1 in a highly entertaining encounter in Gortakeegan.
FAI Schools Executive Alex Harkin was in attendance to present the match ball to Fionnan MacGiolla Chomhaill while a jubilant Pobalscoil Ghaoth Dobhair Captain Jamie Ó'Dochartaigh was on hand to lift the Minor 'B' Boys Cup title for the first time in the competitions history, making it a second National title in what was a super season for the Gweedore lads.
POBALSCOIL GHAOTH DOBHAIR | Daithí MacRoibeard, Dean Ó'Domhnaill, Cian MacGiolla Bhríde, Cian Mac an tSaoi, Aiden Breathnach , Michael Ó'Dochartaigh, Jamie Ó'Dochartaigh (Captain), Domhnall MacGiolla Bhríde, Eoin De Burca, Pádráig Ó'Fearraigh, Fionnan MacGiolla Chomhaill
SUBS | Odhran MacGiolla Chomhaill, Steven MacPháidín, Seán MacAoidh, Rónán Ó'hEifernáin, Danny Mac a Bháird
EXTENDED PANEL | Marc Ó'Brádaigh, Aiden Ó'Griofa, Shaun MacPháidín, Michael Ó'Mairtín, Ciarán Ó'Rabhartaigh, Seán Mac a Dhuibhne for M Ó'Dochartaigh (52), Odhran Ó'hAilmhic for P Ó'Fearraigh (65)
TEACHER | Ciarán MacPháidín
ASSISTANTS | Ciarán MacSuibhne, Marc MacPháidín, Steven MacPháidín, Liam MacPháidín
OUR LADY OF MERCY SS, DRIMNAGH | Morgan Connolly, Alex Taaffe (Captain), Kallum Morris, Joey Redmond, Luke O'Connor, Rasheed Amhed, Roy Kelly, Patrick Cully, Dylan Chubb, Brian Cogan, Cian Gorman
SUBS | Adam Shortt, Andrew Grant French, Paul Dowdall for Amhed (43), Ben Mullen, Evan Magliocco, Cian Smith
TEACHER | Billy Sheehan
REFEREE | Brendan Gillespie (Louth)
Posted: 12:30 pm May 9, 2017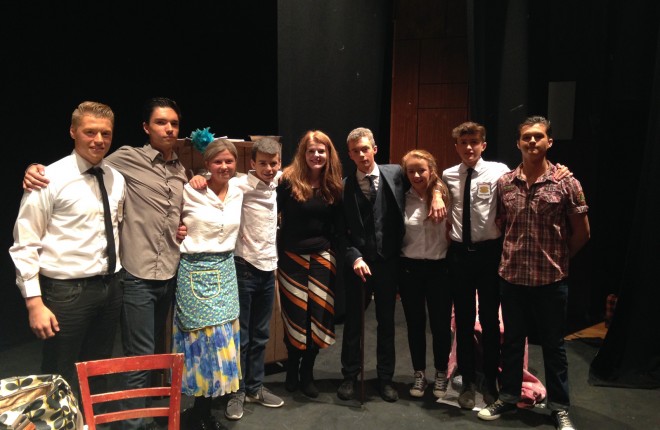 SOME of the best young actors in Donegal took to the stage of the Balor Theatre, last week for...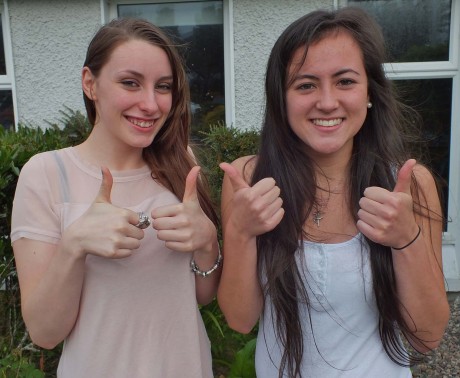 THERE were tears of joy and delight around West Donegal as students picked up their Leaving certificate results...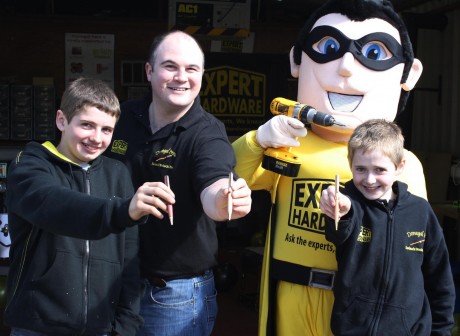 FOUR entries from Donegal scored success at the regional final of RTE's Junior Dragon's Den that was held at...