GAOTH Dobhair manager Mervyn O'Donnell fears that he will be without two of his best players for Sunday's huge championship tussle with Kilcar in Towney this Sunday.
Kieran Gillespie has been troubled with a hamstring injury this year, and hasn't played since Donegal's league game with Monaghan in March.
O'Donnell also has concerns over Odhran MacNiallais, who didn't line out in their league victory over Milford last week.
"Kieran Gillespie is definitely out and Odhran pulled up in the warm-up in Milford last week with a hamstring complaint," said O'Donnell, who is in his first season in charge.
"We were hoping that he would be back for this week's match, but things weren't looking too good at training the other night.
"He's very doubtful, but apart from the two boys, we should have our full compliment."
The match in Towney is undoubtedly the tie of the round as two of Donegal's heavyweights go toe-to-toe.
Kilcar missed out on championship glory last season, and they will be hoping to go one better this year.
Barry Doherty took over as manager just before the start of the season, and he has had only three games in charge.
He does have a formidable squad at his disposal, although it remains to be seen if Ryan McHugh will be fit to play.
However, O'Donnell says Gaoth Dobhair are determined to get themselves right for the match, rather than worrying about Kilcar.
"Well what we have been saying to the boys is that we'll just worry about ourselves.
"Our team sheet will be just as good as theirs, and our players are just as good as theirs.
"Obviously, you have the McBreartys (Patrick and Stephen) there, who will need watching, and it will be up to the McGees (Eamon and Neil) to sort out that problem for us."
Gaoth Dobhair's start to the season was disrupted as they had seven players on the Donegal Under 21 panel, and had three games called off.
They did play twice over the last two weekends, recording wins over Four Masters and Milford, but O'Donnell isn't getting too excited about those wins.
"Four Masters had a very weak team out, and they didn't really put it up to us.
"We struggled down in Milford last week, which isn't ideal when you're going in to face Kilcar this week.
"Milford lost a man before half-time and we had the wind in the second half, and we thought we would have went out and blown them away.
"But we didn't do that, and that is concerning."
Gaoth Dobhair won the Donegal Under 21 title last year, and they have a host of talented young players.
However, O'Donnell says they will have to build up experience before they can be talked of as real contenders for the Dr Maguire Cup.
"Some of the lads like Naoise (Ó Baoill), Michael Carroll, and Daire Ó Baoill are only 19, and they're not long out of minor.
"Yes, we have had success at under 21 level, but it's still a big step up then to senior football.
"It's very hard to ask 19-year-olds to go out and win you a championship, and it will take the lads time to find their feet at senior level."
Posted: 1:00 pm May 6, 2017
Rónán Ó Coirbín, Gaoth Dobhair, Peter Doogan, Gortahork and Patrick Gallagher, Annagry will take part in the Bocce competition...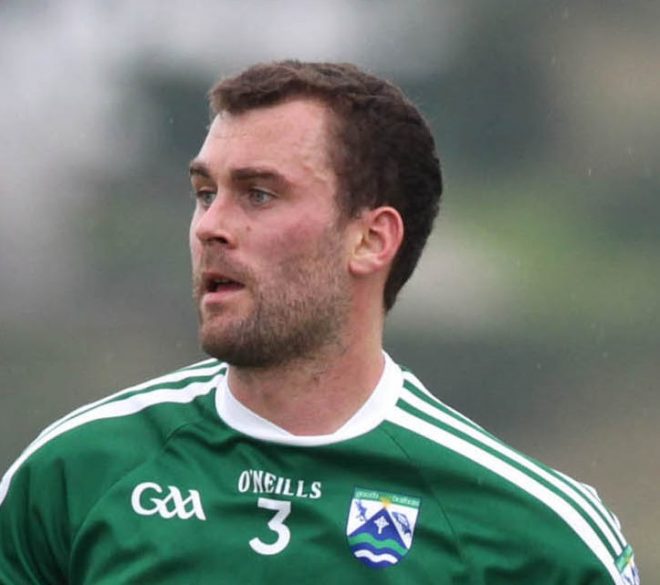 Donegal Together For Yes will launch its campaign at 6pm this evening, Friday, in Jackson's Hotel, Ballybofey.