Name: Ryan McCleary
Age: 24

Occupation: Electrician
Team: Whitestrand
If you were throwing a party and you could invite anyone in the world, dead or alive, who would you ask around? Probably someone like Roy Keane. Loved a party when he was younger and I'm sure he still would now.

Where do you like to go out to celebrate after a big victory? Would have to be Big Paddy's. Although the White Harte was good a few years back when we put Rathmullan's promotion party on hold.

What's the worst pitch you've ever played on? Probably Dumbar. We went down and played 45 minutes before the ref called it off, and we had to go back to play another 45 then.

Which character in any film are you most like? Macaulay Culkin in Home Alone. I still look about that age and always up to something.

Any odd items in your kit bag? Not really. Just the knee support and a few other bandages just in case they're needed.
Who's the biggest joker in the team you play for? Probably me although I'm not as bad as I used to be.
Which team mate has the best looking other half? That's a tough one. There's a few I don't know. I might have to give McCarry the shout there. Derek Edwards is heading away for a while now too and his woman could be getting lonely, although I think Derek asked her neighbour to look after her.

Who is the worst/best trainer? Best would be Kevin Loughrey and the worst would be Kevin McCarry hands down. Hardly ever there and when he is, he doesn't do a tap.

Who spends most time in front of the mirror in the dressing room? Shaun Martin. Poor Dodgy is near the mid 30s now and he still thinks he's about 21. Can't hide those greys any longer!

Who's the best/worst person to sit beside on the team bus? McGregor. Doesn't matter who's in the car he's sure to fall asleep. There's nearly always a picture of him passed out in the group chat heading to an away game.

Who has the best and who has the worst diet on the team, and what does it include? Mine would be the worst. Not a vegetable or piece of fruit in sight. I'd imagine Johnny Sweeney's would be the best.
Toughest opponent you have faced? I'd probably say Oisin McMenamin. Played against him just after I got back from Australia up in Rathmullan. The big pitch and the fact that I hadn't done anything for a few months didn't help matters.
Best or worst quote you've heard, either from a manager, player, opponent? Paddy Kelly senior – "If you can dance, you can play football".
Enda Martin as well ,when he was asked for money for player insurance: "Sure what do I need it for unless I fall off the bench"

Best manager you've ever played under? Liam McLaughlin in underage football. He took us the whole way through from Under 10s to Under 18s and we won more than we probably should have. Won the U16 league unbeaten with a squad of 13 or 14.

Best ever performance? Can't even remember. I'd probably go with Kerrykeel away for this year anyway. First game alongside Derek Edwards and there was hardly a thing got past us.

One to forget? Drumkeen away this year. An own goal from about 20 yards with Paddy coming out. The less said about that the better.
Sporting ambition? I suppose to win something with the Strand would be nice.

When you were playing in the back garden, who did you pretend to be? There were a few. Anyone from Eloka Asokuh or Kevin McHugh to David Beckham.

If you were in charge of transfers, who'd be in and who'd be out of the team? We're short on numbers so I wouldn't have any out. I'd take a few men back to the Strand like Michael Sweeney, Eamonn Martin, Paddy Sheridan and Anthony Fisher. David Edwards would be coming in too and Reggie Miller would be our marquee signing.
Posted: 4:00 pm May 11, 2017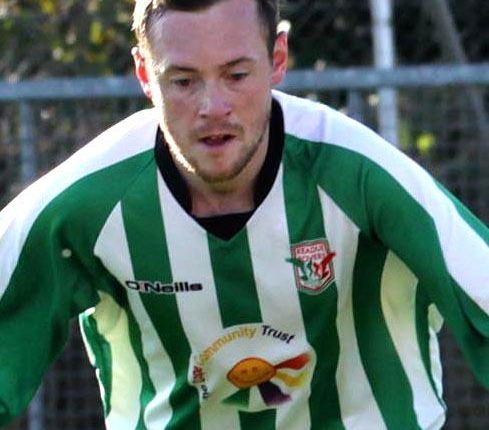 David Ward gives us an insight into the Keadue dressing room.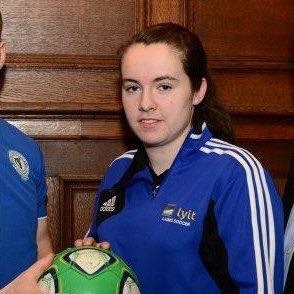 Chantelle Grant gave us an insight into the Bonagee United Ladies dressing room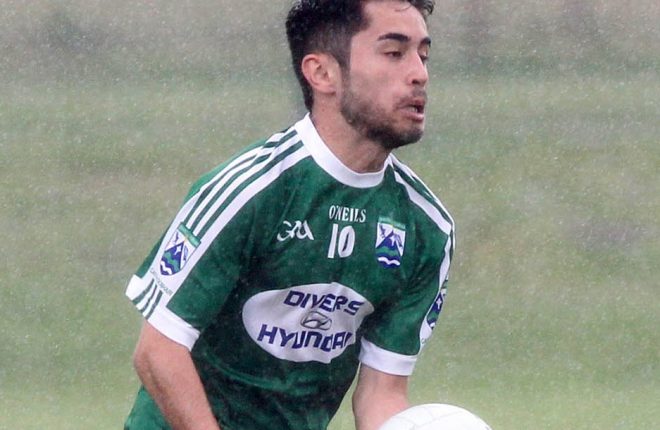 Naoise Ó Baoill gives us an insight into the Gaoth Dobhair dressing room.