Name: Oran Hilley
Age: 20
Occupation: Student
Team: Lagan Harps

If you were throwing a party and you could invite anyone in the world, dead or alive, who would you ask around? Elvis and Amy Winehouse.

Where do you like to go out to celebrate after a big victory? Coyle's Bar in Newtown.
What's the worst pitch you've ever played on? Our own pitch isn't far off but Ballyraine is a shocking pitch.

Any odd items in your kit bag? Naomh Colmcille wrist band – never leaves it.

Who's the biggest joker in the team you play for? That's 100% Marty Brogan. Haven't heard anyone have a serious conversation with him.

Which team mate has the best looking other half? Mark Hunter is punching anyway!

Who is the worst/best trainer? Worst: Kenny Doran and Conor Matthewson. Best: Daniel Clarke

Who spends most time in front of the mirror in the dressing room? Kenny Doran. He models for DV8 and loves the highlights in the hair as well.

Who's the best/worst person to sit beside on the team bus? Daniel Clarke is the best.

Who has the best and who has the worst diet on the team, and what does it include? The Doran brothers have the worst diet – never out of Dominoes. Keith Hegarty has the best – loves a roast!

Toughest opponent you have faced? This season it was 'Golf ball' from Rathmullan.

Best or worst quote you've heard, either from a manager, player, opponent? One of lads said, "There's no players in Gweedore because there's no jobs in Gweedore."

Best manager you've ever played under? Anthony Gorman

Best ever performance? 3-0 home win to Dundalk with Letterkenny Rovers.
One to forget? 4-0 loss away to Rathmullan.

Sporting ambition? Win the Premier Division.
When you were playing in the back garden, who did you pretend to be? Fergie or Paul Scholes.
Posted: 1:50 pm May 4, 2017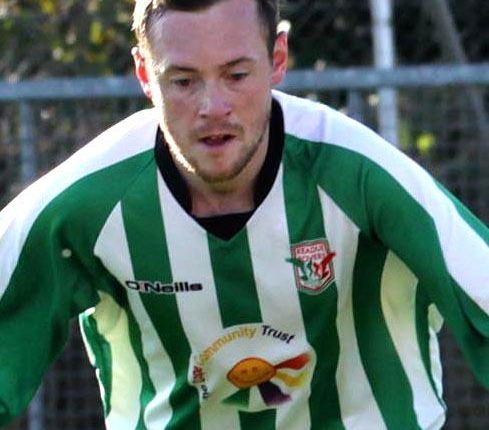 David Ward gives us an insight into the Keadue dressing room.
A talented Donegal GAA player, Amber Barrett took the decision to concentrate on the Ireland Women's football team last...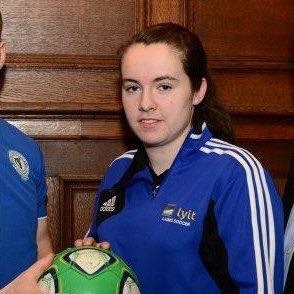 Chantelle Grant gave us an insight into the Bonagee United Ladies dressing room