SUNDAY will be a historic day for the Burt club, as they welcome Killybegs to Hibernian Park for their first group game in the Donegal SFC.
Ronan McLaughlin's team caused an upset last year when they defeated Milford after a dramatic replay to win the Intermediate Championship for the very first time.
That entitles them to feature in the Senior Championship this season, and it's a task that they are all looking forward too.
They have had to wait three weeks longer than the other senior sides due to their hurlers' involvement with Donegal in the Nicky Rackard Cup.
However, they will get their campaign underway this week, and it will be quite the occasion at Hibernian Park.
"It's a big day for us and it coincides with the opening of our new clubhouse," said McLaughlin, who led Burt to glory last year.
"We have boys (Christy and Ronan McDermott) coming back from England, and Stephen O'Donnell is returning from Germany.
"We have Killybegs who have a lot of history in the senior championship.
"We played in it twice back in nineties, when we played Ballyshannon. They beat us by a point in Burt, and then by eight or nine in the second leg.
"The boys are all raring to go this Sunday."
Burt made a very slow start to 2016, and weren't on the radar when the contenders for the Intermediate Championship were being discussed.
However, they found form midway through the season, and ended up with the John McLaughlin Cup resting in Burt over the winter.
"Last year, we didn't think we were going to win the Championship. We knew we had the team to do it, but we didn't think we would.
"Our first seven or eight games didn't go that well, but then we got our county hurlers back and that was a big help.
"We went on a very good run and went 13 or 14 games unbeaten. We started playing with a certain style of football, and we were very hard to beat with it.
"We got out of the group, and then we beat Cloughaneely, Glen (Naomh Columba), and Milford after two games.
"Milford might have thought they were going to win the second day, because they were heading for Division 1 and the favourites usually wins the replay.
"But we won the second day and deservedly so. However, that's gone now and it's all about Killybegs this week."
Group C certainly looks to be the weakest of the four groups, with two Division 3 teams in Burt and Naomh Muire, along with second-tier sides in Termon and Killybegs.
Termon drew first blood in the group when they defeated Naomh Muire at the Burn Road, but it's still all to play for.
"It's a good draw, but every team is saying the same," said McLaughlin.
"We're realistic about things – we know we have no chance of winning the championship.
"For us, it's about getting out of the group and into the last eight, and it would be a big achievement if we could do that.
"We have two home games and that's massive for us. We have Killybegs and Naomh Muire at home and we need to be targeting three points from those games if we are to have any chance of getting out of the group, so this Sunday's match is a big one."
McLaughlin knows that they will have to keep a close eye on county stars Eoghan 'Ban' Gallagher and Hugh McFadden this week, but added that they will try to impose their own style on the match.
"They have two excellent players in Gallagher and McFadden. They are both super young players and we're going to have to watch them closely.
"To be honest, we don't know too much about them other than that.
"But we'll just play our own game. We're good at it, and we'll stick with it.
"Teams know when they come down the lane in Burt that they're going to get a tough game.
"Killybegs might win this weekend, but they'll have to work very hard for sixty minutes if they want to do it."
The teams only got word last week that the game would take place, and that unfortunately rules out two players for Killybegs.
"Daniel Breslin and Barry Cannon are away on holidays this week, and I suppose the game has come at short notice," said Killybegs selector Kevin Martin, who assists Gary Conaghan.
"It was originally called off because Burt had a lot of players involved with the county hurlers, and to be fair to them, they got a raw deal last year when they went into Ulster.
"It's not ideal and we have a lot of young lads doing exams this week as well.
"We know it's going to be very tough to face the Intermediate champions on their home patch. From what we've heard and seen of Burt, they're very well organised.
"It will be a good competitive game, but we're looking forward to the championship – those games are why you're playing the game at the end of the day."
The Fishermen reached the Donegal SFC Final back in 2013, but their team is much changed these days.
However, they do have some promising players coming though, which was emphasised when they won the Under 21 'B' Championship last October.
Martin said: "It was a great win for those lads, because they would have struggled at underage the whole way up.
"They're very important to us, because obviously we have lost a lot of players recently, and we need them for our senior team now.
"They're our main players. We don't see too much of them but it's a great lift when they're available.
Killybegs haven't been at their best so far in 2017, and are down at the lower echelons of Division 2.
However, they haven't always had Eoghan 'Ban' Gallagher or Hugh McFadden, and they are a completely different side when their county duo are available.
Martin said: "Eoghan 'Ban' has been playing very well for both the Under 21s and the seniors.
"Hugh is colossus for us, and he demands more from the lads. He's not happy to just be pottering about in Division 2.
"They're both vital players for us, and we hope that they're recovering well from last week's game."
Posted: 12:00 pm May 27, 2017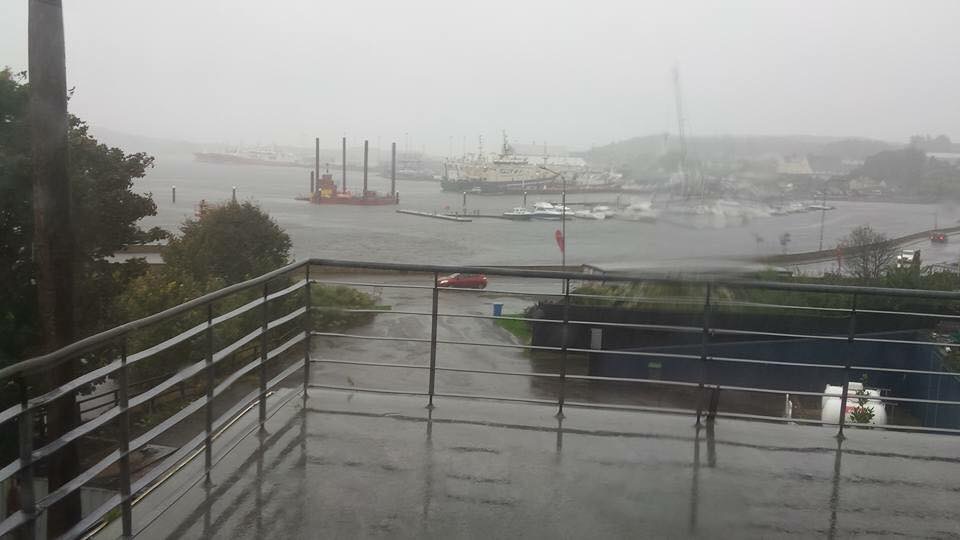 As a result of the extended period of heavy rainfall experienced yesterday, 4th October 2017, Donegal County Council's...
South Donegal has been hit with a 'disastourous' flood following heavy rainfall and a high tide yesterday evening. ...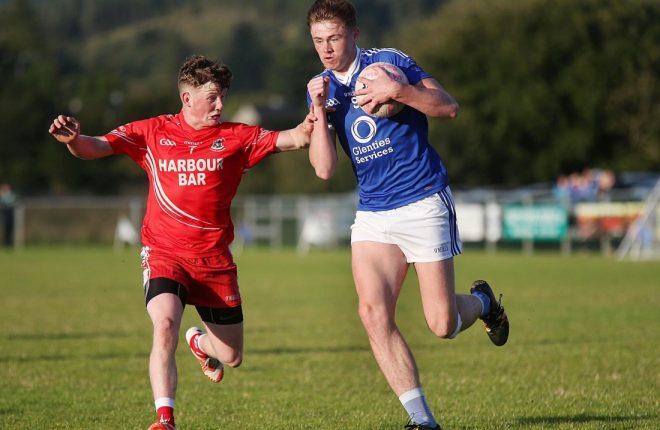 Naomh Conaill 3-13 Killybegs 0-10 NAOMH Conaill marched into the quarter-finals of the Under 21 'A' Championship after recording...