Jack O'Donohue, 65, plans to walk all 2,500kms of the Wild Atlantic Way in support of the Children's Medical Research Foundation providing vital funds to Our Lady's Children's Hospital Crumlin and the National Children's Research Centre.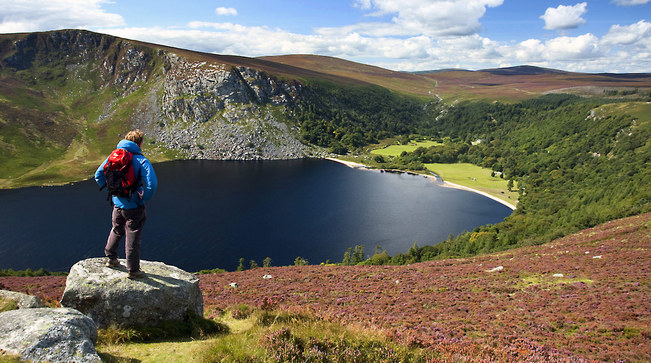 Starting from Muff in Co. Donegal on the morning of May 29th Jack will set off on foot for a challenge he expects to take at least three months to complete. Following the route of the Wild Atlantic Way and barring any unforeseen significant incidents he expects to reach Kinsale early September before his 45th wedding anniversary.
Retired for over five years Jack said his family would rather he took a nap on the couch in the afternoon instead of gallivanting around the roads of Ireland. However he said he is not ready to surrender to that just yet.
So why is he doing this? "Well, Brenda and I have five children (grown up) and seven grandchildren from 19 years down to 9 months. We consider ourselves most fortunate that they have never had to avail of the wonderful care provider at Crumlin Hospital where many of the most seriously ill children and their families are cared for by a wonderful team of dedicated professionals. This is my way of giving thanks. "
Jack is not out to set any records, just to go for "A Bit of a Walk". This is a solo charity event but Jack would love people to join in as he moves through towns and villages. From time to time he will be joined by family and friends but all are welcome.
To sponsor this event, you can donate to the Children's Charity at: https://www.cmrf.org/event/a-bit-of-a-walk
You can follow his progress at https://www.facebook.com/2500klms where he will post daily updates and photos. 
Posted: 1:30 pm May 31, 2017