Sinn Féin Finance Spokesperson Deputy Pearse Doherty has welcomed confirmation from the HSE that it has agreed to set-up a pilot project at Dungloe Community Hospital which will see the rollout of community based Ultrasound services as part of planned upgrades to the radiology department at the hospital.
The announcement comes following a successful campaign launched earlier this year by Deputy Doherty in which he requested that the HSE examines the feasibility of providing enhanced imaging services at Dungloe as a way to relieve pressures at Letterkenny University Hospital.
It's understood that the pilot service will operate in tandem with the soon to be upgraded x-ray unit at the hospital which is expected to open later this year.
Welcoming the news, as well as praising the efforts of staff at the hospital, Deputy Doherty said:
"As has been reported previously, I wrote to HSE management last January to make a case for the introduction of community based ultrasound services at Dungloe which I believed would complement the upgrading of the imaging suite at the hospital which I had been fighting hard to achieve following on-going lobbying efforts last year.
"After much campaigning at that time, the HSE eventually agreed to purchase and install a brand new x-ray machine at Dungloe, as well as giving a commitment to carry out badly needed upgrading works at the hospital's busy radiology department.
"With this investment secured, I immediately wrote to the HSE and argued strongly that a pilot project involving the provision of ultra-sound scans based at Dungloe would greatly alleviate service demands facing the radiology department at Letterkenny hospital.
"In my letter to the HSE, while I emphasised that I understood that such a scheme would of course need to be subject to the necessary clinical approvals and would likely have to operate within existing budgetary constraints, I was keen to stress that such a community based approach to radiology service provision could yield huge benefits to service users and staff alike.
"Following this, the HSE replied to me in early February to state that it would examine the feasibility of such a venture and that following having received my letter management had decided to initiate formal discussions with the view to scrutinise my proposal.
"At the HSE Donegal Oireachtas Health Forum which took place last week, management confirmed that it had now given the green light to my proposal and that an ultrasound pilot project would be rolled out at Dungloe Community Hospital and that the service would operate alongside the soon to be upgraded imaging suite and new x-ray unit.
"Of course, I am absolutely delighted that the HSE has now formally agreed to back this pilot project which is something that I have been working on for quite a while now, and have been liaising closely with the various stakeholders to bring about.
"The staff at Dungloe Community Hospital have been tremendous throughout this campaign also. They have, and continue, to go over and above the call of duty each day to provide imaging services to patients despite them working in the present environment where these upgrades have been overdue for some time now.
"This good news also comes hot on the heels of a number of very positive developments at the hospital in recent months and I've no doubt that this latest announcement will make a huge difference to patients in west Donegal and will greatly improve patient outcomes once the service is eventually rolled out later this year."
Posted: 2:15 pm April 11, 2017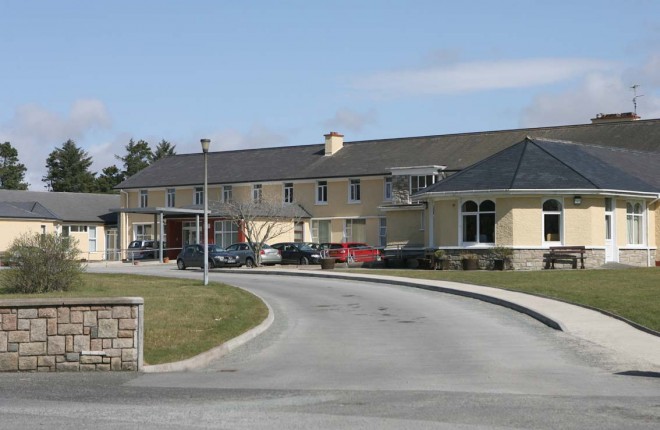 "It's crucial that the hospital's current services are not significantly affected," said Deputy Doherty.