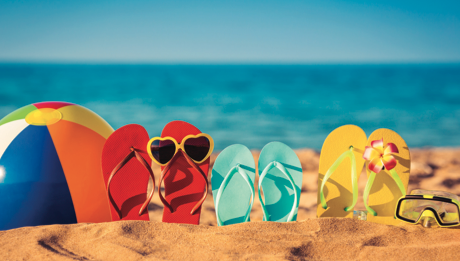 ALMOST all of us at some stage want (or need!) to get away from it all and go on a holiday break. Be it just for a few days, a week, a fortnight or even a whole month. That special time away from all the daily routines can be just what you need to recharge the batteries and reduce stress. Whether you're looking for THE 'I can't wait to see their faces' ONCE-IN- A-LIFETIME FAMILY HOLIDAY LOAN, or THE 'I think I might break if I don't get away soon' SHORT BREAK LOAN, come and talk to your local credit union.
Our philosophy has always been to look at things differently. We understand the difference a holiday loan can make to your life – creating memories and high points to look forward to, so we always look at your whole story to make sure you arrive at the perfect destination. We only propose holiday loans with realistic terms, which you can pay back in a way that works best for you. Letterkenny Credit Union was established over 50 years ago and is here to try and help you make your holiday a reality.
If you need a holiday loan your credit union can help you settle on an amount that is realistic for your circumstances and on a realistic term that won't mean paying off your annual holiday over many years. The great thing about a holiday loan at Letterkenny Credit Union is that there are no hidden fees or transaction charges and credit union interest rates are fair and reasonable and are capped by law.
Repayments are calculated on your reducing balance, so you pay less interest with each repayment. Your credit union loan is also insured in the event of your death – subject to terms and conditions – at no direct cost to you. Other lenders charge for this. You can pay off your loan early, make additional lump sum repayments or increase your regular repayments all without a penalty. Remember, in your local credit union, you are not a customer, you are a valued member.
Don't forget to talk to your credit union about some of the great holiday insurance options available to members at great costs. Coveru.ie Holiday Insurance is a website based product. It offers members of Letterkenny Credit Union greater accessibility, good value and most importantly excellent cover providing peace of mind when travelling abroad. Coveru.ie holiday Insurance is being offered by Letterkenny Credit Union in conjunction with AIG Europe and offers comprehensive worldwide travel insurance.
Paul Hume Chairperson of Letterkenny Credit Union said: "We are continuing to look to the future and how we can meet the growing needs and demands of our members. Coveru.ie is an excellent product proposition in terms of cover, options and price to members. If you are spending your hard earned savings on that once in a lifetime trip to Australia or simply taking a weekend break to Europe coveru.ie has a product to suit your needs."
He continued; "There are three levels of cover, Budget, Premier and Premier Plus to choose from, designed to provide affordable travel insurance cover for all budgets. An additional discount is also offered to those taking out travel insurance if they already have Private Health Insurance. If you would like more information about coveru.ie please call into the credit union or check out the coveru.ie website for policy information and terms & conditions. If you're not already a member, why not pop into us and join us for the many great benefits of cred- it union membership."
Speaking about their holiday loan Paul Hume Chairperson of Letterkenny Credit Union said: "The two most important things about a loan are being able to borrow money and pay it back. We always encourage members to manage money carefully by structuring loans around needs and ability to repay. Letterkenny Credit Union is delighted to speak to you about your needs when you are planning your holiday requirements."
* For a ¤2000, 2 year variable interest rate loan, with 12 monthly repayments of ¤173.95, an interest rate of 7.95%, a representative APR of 8.2%; the total amount payable by the member is ¤2086.87. Information correct as at 24/4/2017. For further information please contact: Letterkenny Credit Union on 0749124166 or email info@letterkennycu.ie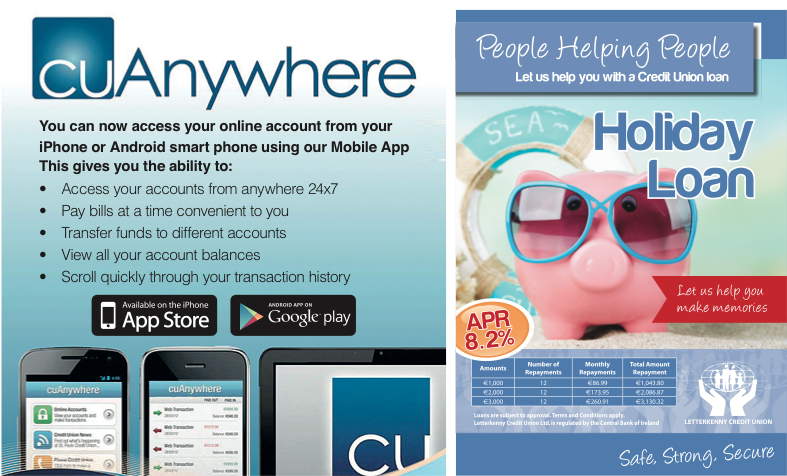 SPONSORED CONTENT BY: LETTERKENNY CREDIT UNION
Posted: 12:40 pm April 28, 2017