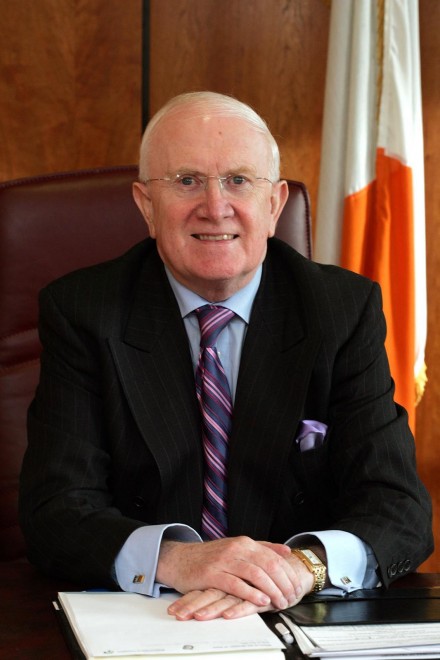 DEPUTY Pat the Cope Gallagher Leas Cheann Comhairle has accused the Government of blocking the appointment of a second Breast Surgeon in Letterkenny by their own inaction and total lack of commitment.
His comments came following a motion which he brought before the Dáil regarding the urgent need to appoint a Breast Surgeon and ancillary staff for the Breast Clinic Unit at Letterkenny University Hospital.
"I am shocked Minister Simon Harris snubbed a debate on Breast Cancer Services in Donegal by failing to turn up for the Dáil debate. The current situation is scandalous with almost 700 on the waiting list, many of whom are on the list for over a year. It is further outrage in the context that the previous Government announced the appointment in January 2016 on the eve of the last General Election – which turned out to be nothing more than cynical electioneering on the part of Minister Joe Mc Hugh," he said.
Having consulted directly with medical staff and patients alike, Deputy Gallagher said that there are genuine concerns that unless the current waiting lists are dealt with, patients run the risk of having delayed diagnosis of cancer as a result of the length of time, some waiting in excess of one year.
"The only way the waiting times and waiting lists can be dealt with is additional staff especially a second Breast Surgeon, Breast Radiologist and Radiographer – this is what we are waiting for the Government to appoint for almost two years now.
"This entire debacle is a disgrace for the Government of the day, as it now appears they are preforming a U-turn on the appointment of Permanent second Breast Surgeon despite their pre-election commitment as announced by Minister of State Joe McHugh. It's an embarrassment for the HSE who clearly now have no strategy for Breast service in Donegal and the NCCP who have completely failed in their duty of care for the Women of Donegal and those who now seek the Breast Care services of Letterkenny University Hospital – "Action is urgently needed rather than more fake announcements, false news stories and the complete inaction we have witnessed from the Minister of Health," Pat the Cope said.
Posted: 12:47 pm April 18, 2017