Name: Jason Morrow
Age: 19
Occupation: Operater at Donegal Creameries
Team: Glenfin
If you were throwing a party and you could invite anyone in the world, dead or alive, who would you ask around? Miley Cyrus – wouldn't mind seeing her twerking up close.

Where do you like to go out to celebrate after a big victory? We'd normally head to our local then head on to Letterkenny for a sensible night.
What's the worst pitch you've ever played on? Naomh Colmcille is the worst pitch I've ever played on. Didn't know whether to wear my boots or a pair of wellies…

Which character in any film are you most like? The Hulk because when I get in a mood I can be hard to handle…

Any odd items in your kit bag? A St Brigid's cross

Who's the biggest joker in the team you play for? Kyle Doherty always seems to be acting up! He never seems to be as funny when there's runs to be done.

Which team mate has the best looking other half? Stephan McGlynn always seems to have a good looking women on the go. He's a bit of a snake.

Who is the worst/best trainer? Liam O'Meara is by far the worst trainer, if he even shows up! The best would have to be Ross McDermott always pushing himself.

Who spends most time in front of the mirror? Michael McGlynn is always fixing his hair.

Who's the best/worst person to sit beside on the team bus? Stephan Ward is the best man to sit beside. He always has goodies with him. Worst is Kyle Doherty because he's always wrecking your head.
Who has the best and who has the worst diet on the team, and what does it include? I'd like to think I've the best diet in the team as I like my salads. Worst would have to be Peadar Campbell – always seems to be eating takeaways.

Toughest opponent you have faced? Without a doubt it would have to be Tony Carlin. The man's a magician.

Best or worst quote you've heard, either from a manager, player, opponent? "I want a quick skilful, athletic team. I'd rather have greyhounds than elephants."

Best manager you've ever played under? Frank Ward always seemed to have us playing half decent.

Best ever performance? Against Naomh Muire in last year's championship
One to forget? Losing to Sean MacCumhaill's in last year's championship

Sporting ambition? To win the Intermediate Championship and retain senior status.

When you were playing in the back garden, who did you pretend to be? I used to pretend I was Frank McGlynn as I always liked he's style of play

If you were in charge of transfers, who'd be in and who'd be out of the team? Stephan Carr would be straight out as he never seems to want to pass the ball! We would take Aiden O'Shea – he would be handy to have about.
Posted: 1:08 pm April 20, 2017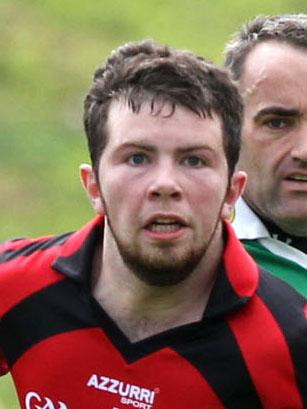 Calvin Bradley gives us an insight into the Red Hughs dressing room.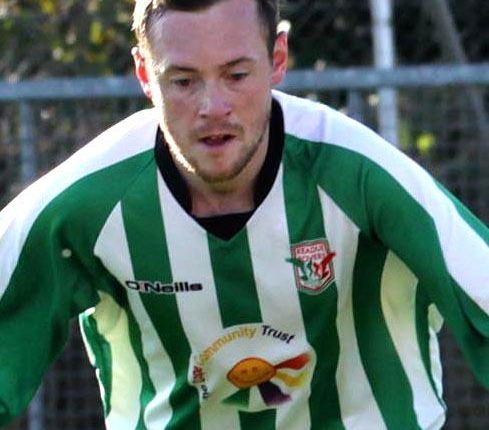 David Ward gives us an insight into the Keadue dressing room.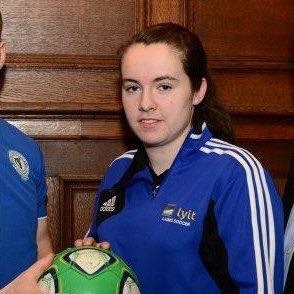 Chantelle Grant gave us an insight into the Bonagee United Ladies dressing room