Name: Declan Proctor
Age: 25

Occupation: Tester for Pramerica
Team: Arranmore United

If you were throwing a party and you could invite anyone in the world, dead or alive, who would you ask around? Gavin McGlanaghy – he's free entertainment at a party. He does a good Justin Bieber rap or acts as a stripper. Depends what kind of mood he's in

Where do you like to go out to celebrate after a big victory? It's hard to beat being on Arran after a big win.

What's the worst pitch you've ever played on? Drumbar, hands down.

Which character in any film are you most like? I use to get called Frodo when I was younger. Good looking fella.

Any odd items in your kit bag? Not me personally, but Michael McHugh has a pair of social suicides he wears every game.

Who's the biggest joker in the team you play for? There's no main joker in the changing room, everyone has their own bit of banter to add.

Which team mate has the best looking other half? Mark Ward definitely had the best other half but he has joined the dark side since.

Who is the worst/best trainer? Brian Proctor is the worst. He spends most of his time collecting balls he kicks over the fence.
Who spends most time in front of the mirror in the dressing room? Phil Boyle. That quiff of his is Johnny Bravo-esque

Who's the best/worst person to sit beside on the team bus? Everyone is grand to sit beside except Gavin McGlanaghy and Conor Proc. They're like two bickering biddies.

Who has the best and who has the worst diet on the team, and what does it include? Ruan Reynolds is a chef, he should have his own cook show. Rua, on the other hand, will eat anything that goes in the oven. He doesn't believe in vegetables unless it's baby tomatoes.

Toughest opponent you have faced? Sean Houston or Paul Sweeney

Best or worst quote you've heard, either from a manager, player, opponent? Danny Winnie – 'keep it on the deck.'

Best manager you've ever played under? Jerry Early
Best ever performance? Against Raphoe a few years ago. Scored a rare goal and we went on to win the league that year.
One to forget? Foyle Cup final against Derry u19s – stinker.

Sporting ambition? To win the premier with Arranmore one day.

When you were playing in the back garden, who did you pretend to be? I loved watching Ashley Cole as a young fella.

If you were in charge of transfers, who'd be in and who'd be out of the team? I'd bring back Daniel O'Donnell but I wouldn't give anyone away.. except maybe Chris McGlanaghey because of his pre-game ritual.
Posted: 12:30 pm April 7, 2017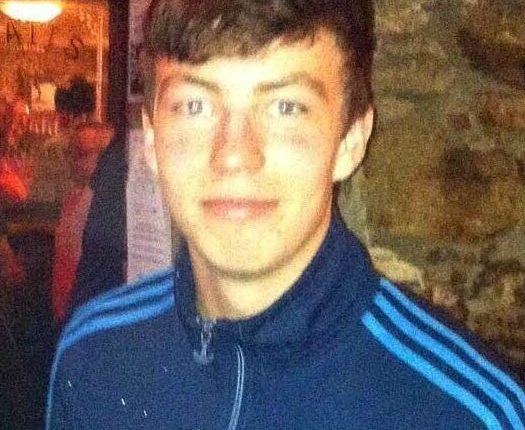 James Kee stepped into the Five minutes with hotseat recently
Paul Burns gave us an insight into the Donegal hurling dressing room.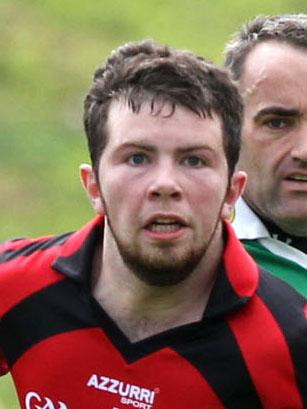 Calvin Bradley gives us an insight into the Red Hughs dressing room.