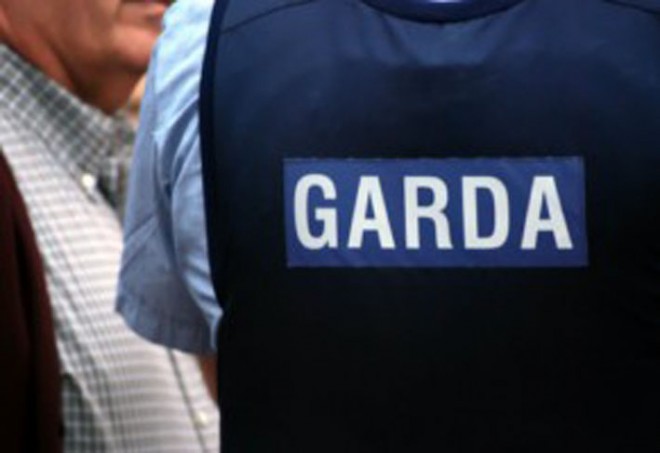 AN on-the-run suspect in the murder of Northern Ireland prison officer David Black was arrested yesterday in Ramelton after he was caught in a daylight Gardai swoop.
In dramatic scenes, armed officers in four unmarked cars boxed off a white van the narrow bridge in town at around 3 pm.
They pulled dissident-suspect Damien McLaughlin (40) and another man from the vehicle, handcuffed them and took them into custody.
The second man, aged 59, is being detained at Letterkenny Garda Station. A woman aged 47 was arrested in Belfast.
Mr McLaughlin, from the Ardboe area of east Tyrone, was set to appear at Dublin's Central Criminal Court today as arrangements are made to return him to the North.
The only person charged in relation to the November 2012 motorway murder of Mr Black (52), he had vanished from his bail address in November.
He had been conditionally freed ahead of his trial where he faces four charges linked to the murder.
A source said the intelligence-led swoop – a joint operation with the PSNI – had been overseen by a senior officer dispatched from Dublin after Gardai became aware the alleged dissident was in the area.
The van was coming from the Milford direction and was being driven towards Letterkenny.
Veteran prison officer David Black's car had been raked with gunfire from another car near the Lurgan turnoff on the M1 motorway as he drove to work.
McLaughlin was later arrested over the killing, claimed by the New IRA, but managed to abscond in November 2016 whilst out on bail.
He had been released with a string of conditions in May 2014 due to delays in his case. It wasn't until December 2016 that they became certain he had fled.
And it was only in January of this year that it finally emerged he had vanished. An EU-wide arrest warrant had been issued as part of the hunt to track him down, and it was used to arrest him yesterday.
PSNI Chief Constable George Hamilton has been at pains to point out "extensive inquiries regarding Mr McLaughlin's whereabouts" were ongoing.
His officers also personally visited the family of Mr Black to apologise. McLaughlin, from Kilmascally Road, east Tyrone, denies four charges in the Black case, including aiding and abetting murder.
Last summer there was outrage after he was allowed out for "spa break" while being held at Maghaberry. And after he escaped, the Black family said they felt "betrayed" by the justice system.
His son Kyle Black said it was "farcical" that he was missing for five weeks before police confirmed he had absconded.
Father-of-two Mr Black, from Cookstown, Co Tyrone, was the first Northern Ireland prison officer to be murdered in nearly 20 years.
His family were yesterday advised of the arrest by police.
Posted: 10:30 am March 3, 2017