TWO Donegal cancer groups said they were 'cautiously optimistic' that a second breast surgeon would be appointed to Letterkenny University Hospital.
In a joint statement, Co-operating for Cancer Care NorthWest CCC(NW) and Donegal Action for Cancer Care (DACC), said they had a constructive meeting with Minister of Health, Simon Harris.
Also in attendance were representatives from the Department of Health, the National Cancer Control Programme (NCCP) and Sinn Fein Senator, Padraig MacLochlainn also.
As Minister Joe McHugh is currently in the US, he was unable to attend. All other Donegal Oireachtas members forwarded their apologies.
The purpose of the meeting was to follow up on progress regarding the retention and development of cancer services in Letterkenny University Hospital (LUH) with particular reference to breast cancer services.
"Both Minister Harris and Jerome Coffey, Director NCCP, fully acknowledged the sterling work of the Breast Team in LUH. They also acknowledged that a sustained solution to the difficulties experienced by LUH would be the appointment of a second breast surgeon based in LUH. They have committed to resolving this issue," their statement read.
"Following the discussion had during the meeting, CCC(NW) and DACC are cautiously optimistic that Minister Harris and the NCCP will actively engage with Saolta and the HSE to finally resolve the difficulties experienced by breast services in LUH and the patients it serves."
In the short-term, action will be taken to provide extra clinics to address the escalating waiting lists for women awaiting appointments to see the breast surgeon. The NCCP and Saolta will arrange these.
Minister Harris has instructed that a meeting to include CCC(NW), DACC, NCCP, Saolta and Donegal Oireachtas members be held in the next couple of weeks in LUH to further discuss cancer services there.
A further Department meeting to include all stakeholders will be re-convened in July/August to evaluate progress made.
Posted: 4:58 pm March 14, 2017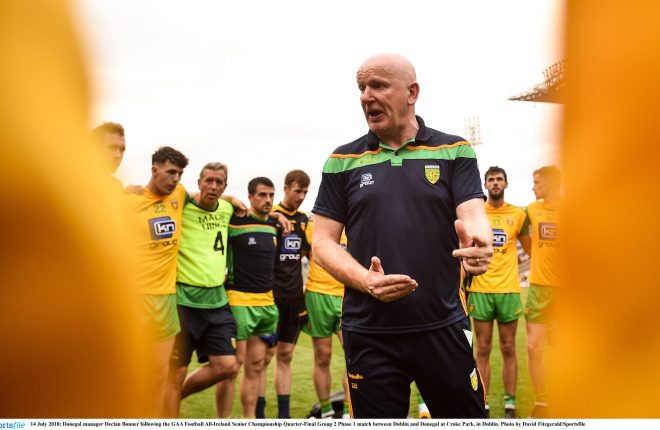 Donegal face Roscommon in Dr Hyde Park on Saturday at 5pm.