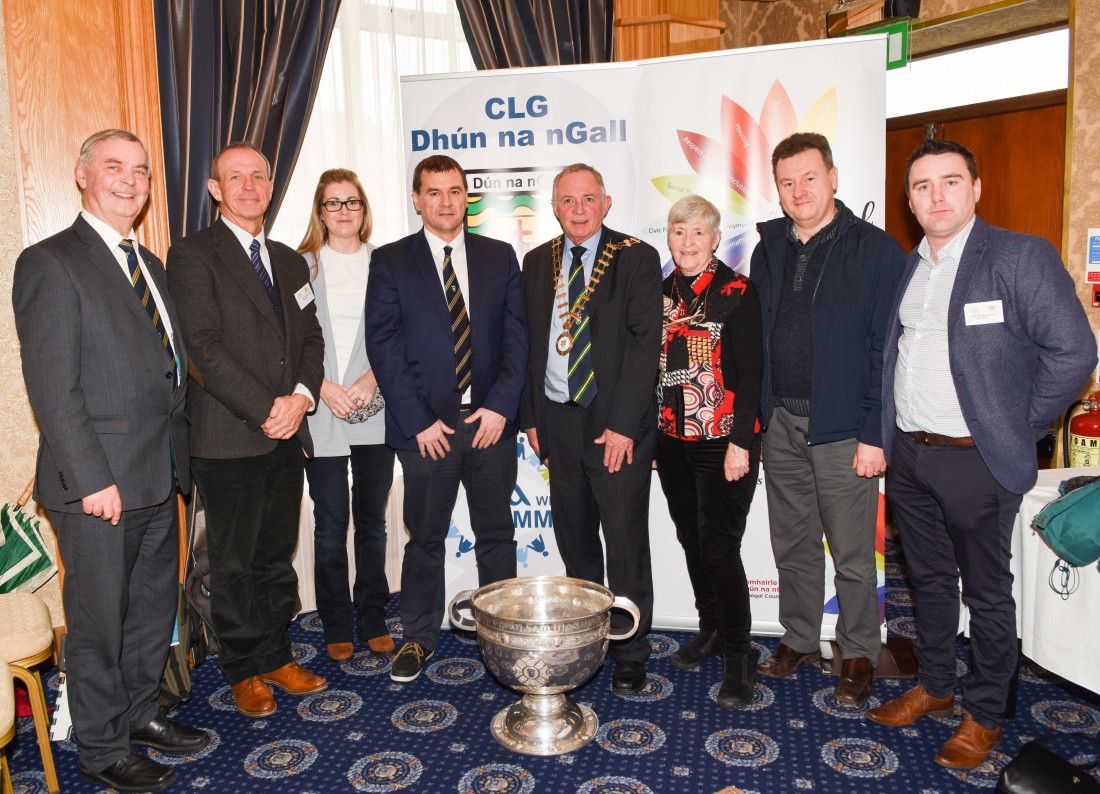 This year marks the 25th anniversary of Donegal's first All Ireland win in 1992 and the GAA along with Donegal County Council used Sunday's game in Ballybofey as an opportunity to host a very special gathering of some of the county's greatest fans from all over Donegal.
One lucky person from each of the 40 GAA clubs all over the county was selected and invited to a special reception in the Villa Rose Hotel, Ballybofey just before the Dublin V's Donegal Game in Ballybofey yesterday.  They got to meet their hero's from the 1992 team and had an opportunity to reminisce about that wonderful moment when the then captain Antony Molloy lifted the Sam Maguire cup and brought it back to the hills.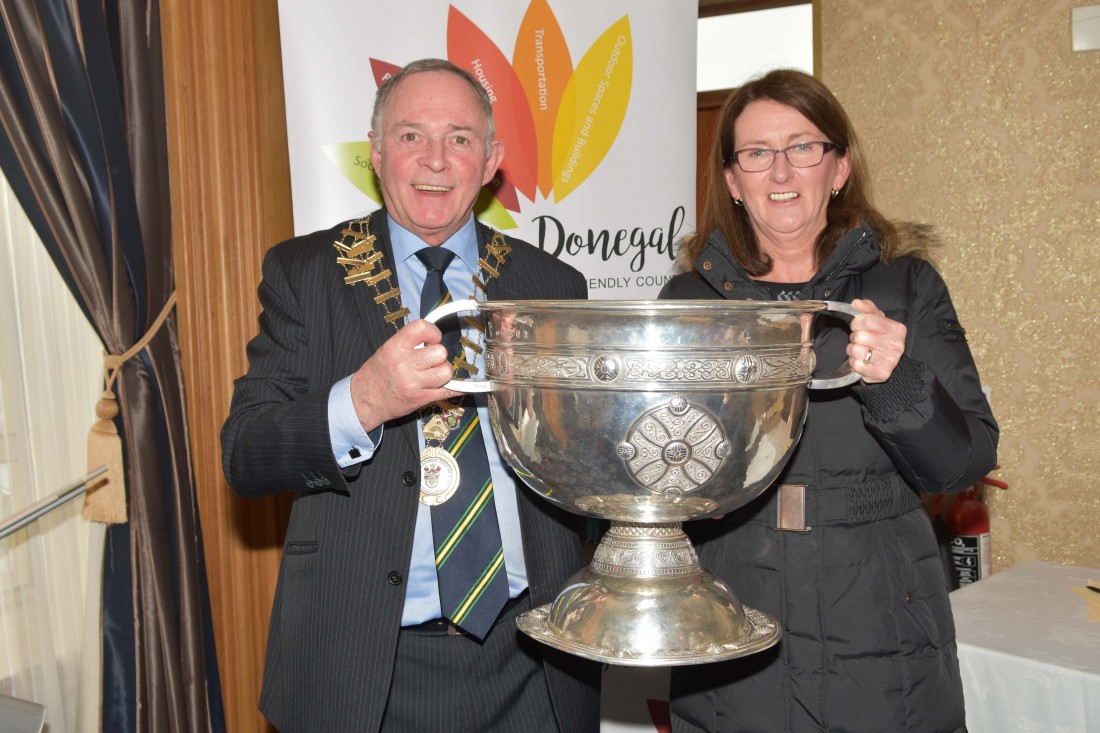 Cathaoirleach Cllr. Terence Slowey was delighted to be in a position to host this special reception which was held as part of the Donegal Age Friendly Strategy.  
"A big part of our strategy is about encouraging and facilitating the participation of older people in all aspects of our community.  And as many of us know sport and a love of sport is a very important part of our communities.  Today's event is about making sure people continue to have opportunities to engage and take part in a whole range of activities and I would like to thank the GAA for their support in hosting today's reception.  The GAA is such a big part of people's life in Donegal and an event like today is hugely beneficial for everyone and it is something that the Council is delighted to be involved in".  
The reception was also attended by Seamus Neely Chief Executive, Donegal County Council, Sean Dunnion GAA County Board Chairman, Former Donegal Manager Brian McEniff and former GAA County Board Chairman Nual McCole.
The Cathaoirleach also thanked Kevin Millis, Garry Duffy and Noreen Doherty for their assistance in hosting the reception.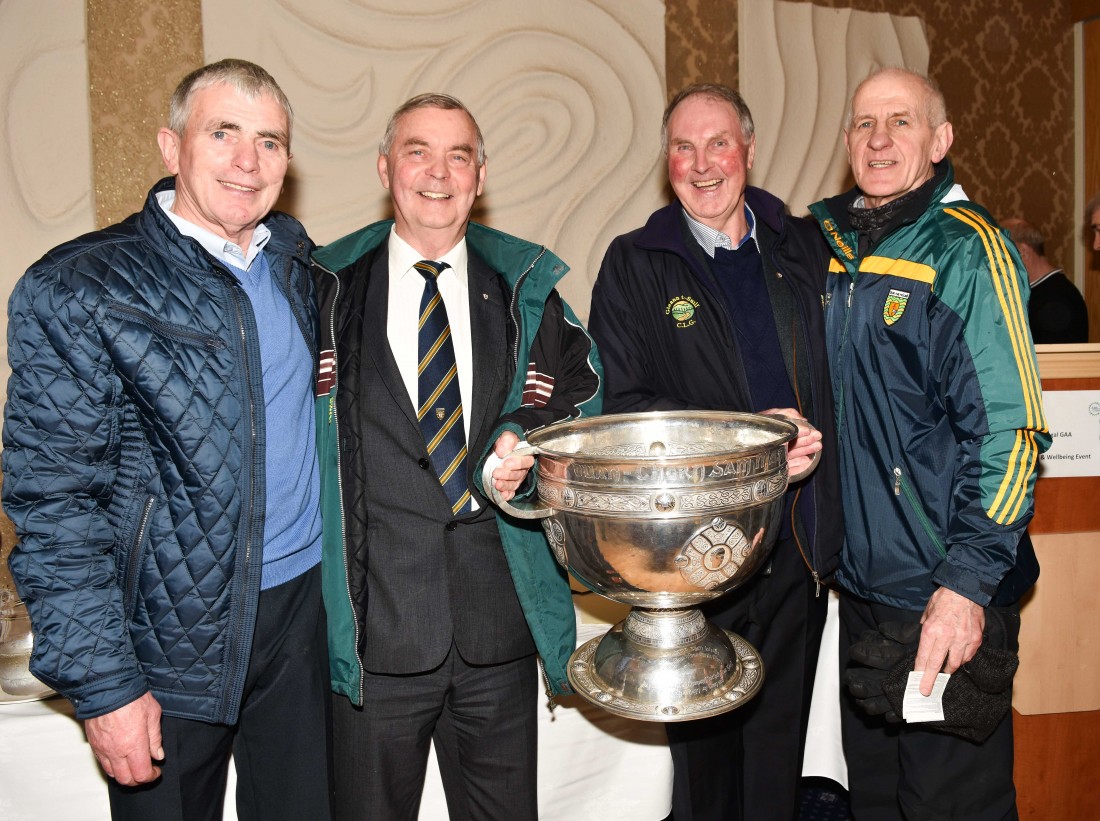 Posted: 12:57 pm February 27, 2017