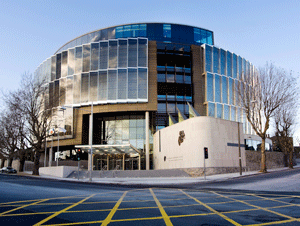 THE State has withdrawn a charge of murder against a 53-year-old Donegal man, who was charged with murdering a man in Churchill in 2012.
Samuel James Clarke, from Magherennan, Raphoe, was charged with the murder of 67-year-old Seamus Doherty at his home at Drumacnoo, Churchill on June 16/17th, 2012.
He was due to go on trial at the Central Criminal Court on Monday morning, and was present when his case was called before justice Patrick McCarthy.
However, Brendan Grehan SC, prosecuting, said a nolle prosequi was being entered; meaning the State would not be proceeding with the prosecution. 
Posted: 3:59 pm February 27, 2017