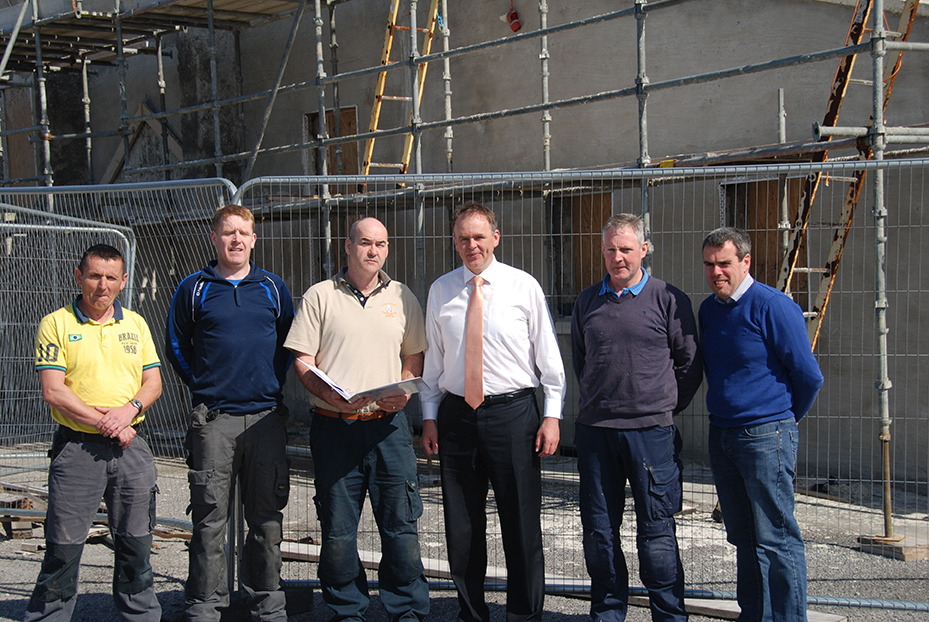 DONEGAL TD Joe McHugh has met Gaeltacht Minister Sean Kyne with a delegation from Falcarragh in the Dublin today to lobby for funding for a new community hall for the town.
In his previous portfolio covering the Gaeltacht brief, Minister McHugh sanctioned €31,600 in funding towards hiring advisors for the construction of a proposed new centre.
Minister McHugh said he was very happy to continue in his engagement with representatives of the Falcarragh community to take the project to the next phase.
Coiste Forbartha an Fháil Charraigh is seeking funding towards a new multi-purpose €680,000 facility.
The group proposes to construct a new 725sq/m one storey multipurpose hall at the location of Halla Niomh Fhionáin with facilities to include:
A main hall with seating for 399 & a stage
A multipurpose room
Catering facilities
A childcare centre
Accessible toilet and changing facilities. 
Additionally there will be an Astroturf pitch and adequate accessible parking facilities.
"I was happy to facilitate this meeting today to allow the community to show Minister Kyne their vision for the future in Falcarragh," said Minister McHugh.
"I am very grateful to Minister Kyne for agreeing to today's meeting."
Posted: 11:08 am February 15, 2017