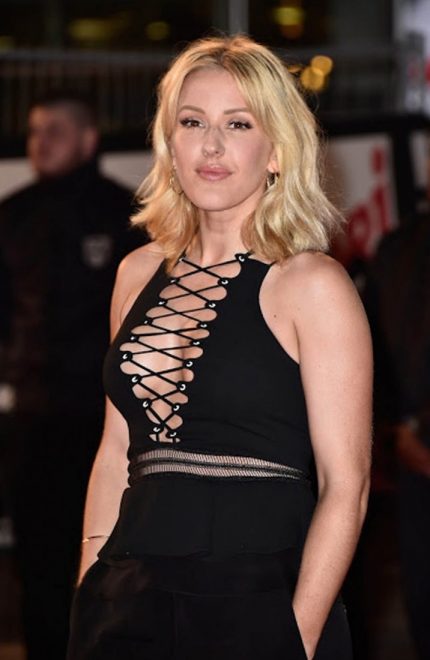 World famous pop star Ellie Goulding is on her way to Donegal later this year, it has been confirmed.
The 'Love Me Like You Do' hit-maker, who is the face of Pantene's latest campaign, has accepted an invitation from Michael McBride to stay at the four-star An Chúirt Hotel.
Ms Goulding is the first in a number of A-list celebrities that we can expect to see over the coming months as part of the world renowned hotelier's ambitious plans to put Gweedore on the world map.
A native of Carrickboyle, Mr McBride has taken on a role working alongside the Doherty family at An Chúirt.
"I want to surround myself with all the local experts, what I bring is the international approach which has been very successful in a lot of hotels," he told the Donegal News.
"I may have the international experience, but I can't take any credit for An Chúirt's location. We've Errigal, the Clady river, the lakes, the Atlantic Ocean, the offshore islands, the long sandy beaches. It really is the complete place for high-end family leisure. It's perfect for that," he enthused.
"While the new 70-bedroom hotel was built at the turn of this century, it is located on the site of a former guest house where Charles Dickens once stayed while Charles Hill was married to Jane Austen's niece. This area has always had close links with Glenveagh and we also know that Fred Astaire stayed in the locality, so who knows, he may have popped in here as well. If walls could talk…" he said.
Well known local property developer, Patrick J Doherty, built a new hotel on the site in 2001 and his daughter Patricia continues to work there today.
"Patrick's done the difficult part. He's built a great hotel and now the rest of us have to get on with the work. We're re-positioning An Chúirt. It's a fantastic asset with 70 great rooms, a great health and leisure centre and a great spa. Pauline Doogan is the owner of the Elemis Spa at An Chúirt. She's from Manchester and to find someone of that ability is great for Gweedore. It's great for Donegal," he said.
Michael left home at seventeen to pursue a business degree in London.
A fluent Irish speaker, he started his hotel career at the London Hilton on Park Lane, where he trained for five years, on completion of his degree.
From there, he moved to the Hotel George V, in Paris, the flag-ship hotel of the Four Seasons Hotels and Resorts.
On his return to London, he became Director of Food and Beverage at the Radisson Edwardian Hotel at Heathrow airport and most recently the Herbert Park hotel in Dublin, where he was general manager at the age of 27.
"Then I became tired of working and making money for other people and started looking to buy my own hotel," he explained.
Supported by a silent business partner, McBride bought the Hempel in London in 2005 for an undisclosed sum from O&H Properties. The hotel had been sold to O&H in 2003 by its original owner and founder, Anouska Hempel.
"The Hempel was where all the A-list celebrities wanted to stay whenever they came to London. We had Michael Jackson for ten nights, the Beckhams, Hillary Swank, Tommy Lee Jones – them all. It was the most amazing five years of my life," he recalled.
Next stop was the Channel Islands, and Guernsey, where Michael took up the post as Director of the Bella Luce which he helped transform into one of the top 200 hotels in the UK and Ireland.
Currently involved in a private development in Suffolk, Michael decided to come home earlier this year to take up a role in An Chúirt.
Working closely with Patrick's daughter Patricia and son Hugh Martin, Michael says he's having the time of his life back home in Gweedore.
Although head chef Sebastian Orzechowski spent 12 years in London's Corinthia Hotel, he is very keen on promoting from within.
"I am so fortunate to be surrounded by a great team. It is so important to nurture and support good staff. It is also important to listen to their needs and ideas, whoever they are," he said.
The big challenge now is getting the message out there that Donegal remains very much open for business.
"I don't think people realise how good the transportation links here already are. Donegal Airport is one of the best airports I've ever gone through and, given my business and the fact that my wife is Brazilian, I do an awful lot of travelling. It always amazes me how well they look after their guests and how easy and efficient it is to get in and out of the airport. It's got links to Glasgow and Dublin while City of Derry airport – which is an hour an a half away – allows people to get here from England, Scotland and Europe. Travel another hour to Belfast and sure you have access to anywhere in the world," he said.
"People need to know that we have all these links never mind the product. I was delighted to see the Poison Glen is starting to get the attention it deserves and sure National Geographic has just picked Donegal as the Coolest Place to be in the Planet for 2017," he added.
Given the beauty that is Donegal, Mr McBride believes that marketing remains the key ingredient in selling the county.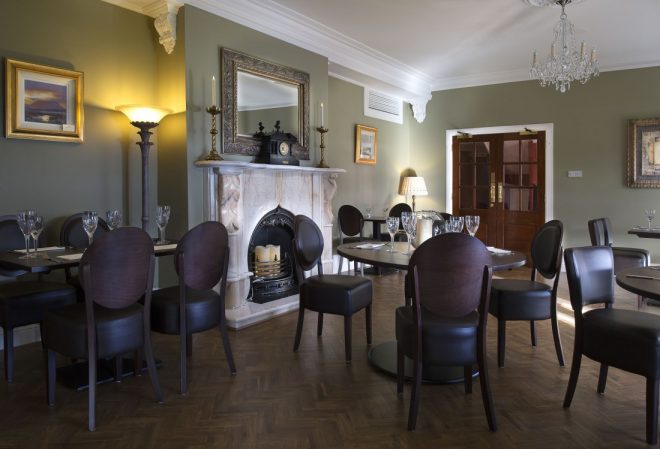 SCRIPT
"Donegal is renowned for its poets and writers. I wish I had a few of them here now so they could re-write the script.
"I see Errigal as dramatic mountain peaks – which sounds nicer – and what we now need to do is to get that message out. Once people arrive here they're already wowed and it sells itself. We are so fortunate in what we have. It just needs to be scripted correctly," he explained.
Many of Mr McBride's friends from London and South America have already made the trip to Donegal.
"They could not believe what was here. They were shocked. People talk about the (bad) weather but they loved it. They thought it was dramatic. Some of my friends are into intense sports and they climbed Errigal, took to canoes and bicycles.
"This place not only met their exacting standards, it exceeded them beyond imagination. They left comparing Gweedore to Montana. They're similar to the forests, mountains and lakes there. We should all be very proud of what we have," he said.
ELLIE GOULDING
Among those expected to see Donegal for the first time this year is internationally renowned English singer Ellie Goulding.
"She's coming later in the year. I'm not at liberty to say when exactly just yet but she has confirmed to me her intention to visit Donegal and stay at An Chúirt," he revealed.
"I'm only starting. Imagine the craic we'll have when I start focusing and touch base with some of the A-list stars that I've met over the years. It's exciting times."
"Van Morrison's manager, John Rodgers, was in with us last week. There's a great tradition between Northern Ireland and Gweedore over the years and we're also looking to grow that business," he said.
Mr McBride is also working closely with other hoteliers in west Donegal.
"It's important that there's a great working relationship between all the hotels and that we move forward as one – together as a community – in what I firmly believe will be a great 2017."
Mr McBride has also promised to introduce a few celebrity chefs to An Chúirt later this year.
"Our head chef is Sebastian Orzechowsk but when Richard Corrigan needs to come in for a few days to cook in the kitchen, he will. I was talking to Brett Graham, who has achieved two Michelin stars and carved out an enviable reputation at The Ledbury in London, last week and he wants to come over for a few days too. While I have access to people of that ability, I also realise that we like our portions here in Donegal so we'll be offering good wholesome food which, where possible, will be locally produced."
"At the end of the day that's our bread and butter. We've already had an amazing few weeks and although we won't be formally launching until March 16, local people have already been very complimentary of what we're trying to do.
"This is a local story and I'm so fortunate to be surrounded by an excellent team of local people that can help this hotel become the leading hotel in the North West. I'm very enthusiastic and positive about this project. In fact I can't find any negatives," he concluded.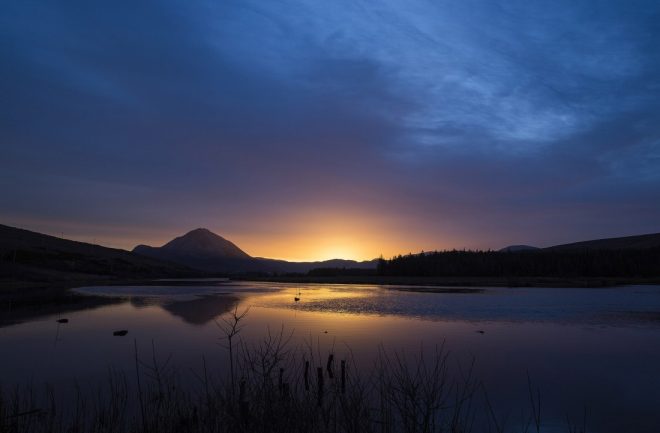 Posted: 8:24 pm February 26, 2017