A local doctor has recently taken up employment at a busy GP practice in Letterkenny.
Dr Ciarán Roarty, who is a son of Leonard and Pauline Roarty from Corkey, Manorcunningham, will work alongside Drs James McDaid and Dara Scally at Scally Place.
Dr Roarty comes from a family of healthcare professionals with his brother Dr Aidan a regular on Highland radio and brothers Kevin and Gerald dentists in Stranorlar.
"I'm looking forward to the challenge of working in a busy practice, in a busy town. I've a particular interest in Paediatrics and Chronic Disease Management while I'm also keen on working with Dr McDaid and the team already there in developing the Primary Care Surgery clinic," Dr Roarty said.
Minor surgery
Formerly known as Minor Surgery, Primary Care Surgery covers a lot of procedures that, in reality, can be done in a GP surgery without the use of a general anaesthetic.
"It should help to speed up diagnoses and, hopefully, help resolve some of the ongoing pressures in Letterkenny University Hospital," Dr Roarty said.
A medical graduate of NUI Galway, Dr Roarty then completed the Donegal Specialist GP Training Scheme . He has extensive experience, from his time training in Galway and Sligo University Hospitals, working in Letterkenny University Hospital and a variety of General Practices, before joining Drs McDaid and Scally in their expanding practice.
"One of the main things that attracted me to General Practice is the varied nature of the job. You literally don't know what ailment or illness a person will walk through the door with at any given time.
"I think that I'm dynamic and motivated. I've lots of ideas and I look forward to becoming a welcome addition to the practice," Dr Roarty said.
It's often said that good doctors treat the disease while great doctors treat the patient. Dr Roarty believes that general practice is like that.
"It's important to treat the patient and sometimes that means you take on many roles. For example, someone may come in with a chest or kidney infection but when you look at the bigger picture you may find that that person is elderly and lives alone. Then you have to make enquiries to see what back ups and supports are in place and, indeed, to establish if there is someone out there who is actually able to help your patient," he explained.
'Gate-keepers'
Letterkenny University Hospital has been in the news in recent times through overcrowding within the Emergency Department, beds on corridors and lengthy waiting lists for procedures.
"Traditionally, GPs see themselves as being gate-keepers to hospitals. We don't want to send patients to hospital unless we have to. The majority can be treated quite well and easily within the community setting.
"If we do have to send patients into hospital it's because they are in need of further investigation or treatments that Primary Care is not in a position to provide. I've an interest in Chronic Disease Management – like Type 2 Diabetes – and I think that, down the line, we'll be working even closer hand in glove with our consultant colleagues in the hospital. We're both treating the same patient and we'll try to manage the patient's condition as much as we can, within the community setting," he said.
Dr Roarty also has an interest in Obstetrics and Ante Natal Ultrasound and recently completed a Professional Certificate in Obstetric Ultrasound in UCD and a Diploma with the Royal College of Obstetricians and Gynaecologists. In the coming weeks, the Scally Practice will take delivery of a new Ante Natal Ultrasound machine.
"It's all part of the shared care of mothers-to-be, whereby hospital consultants and their teams along with the patient's GPs look after the patient. During her pregnancy at her regular GP visits, we will be able to offer patients an ultrasound of her baby with a high definition image to take home.
"Again, its about close co-operation with the obstetric teams and foetal assessment unit in the hospital who provide ongoing excellent care and scans to our patients. This service will be in addition to the patient's regular visits and scans in the hospital," he added.
Having previously worked in LUH, Dr Roarty said there is no magic bullet to solve the ongoing crisis in the hospital.
'Fantastic people'
"There are fantastic people working up there under severe financial constraints. We would all love to do things better if we had the money but, unfortunately, we have to work within the current climate and pressure. We all have the same goal however – providing the best care possible for our patients," He said.
Married to Bernadette, a native of Stranorlar, the couple have five children, Aisling, Cormac, Darragh, Caolan and Odhran.
He has six brothers Cathal, Gerald, Leonard, Eoghan, Kevin and Aidan and one sister Mary.
Posted: 6:00 pm February 16, 2017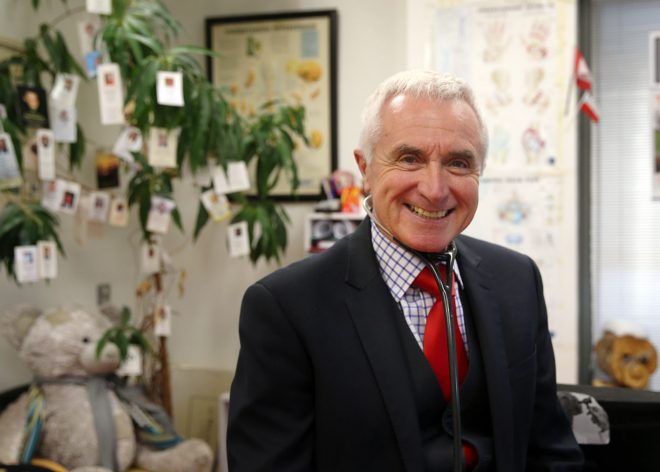 Letterkenny based GP Dr James McDaid said that an 'awful' lot of people across Donegal were using benzodiazepines.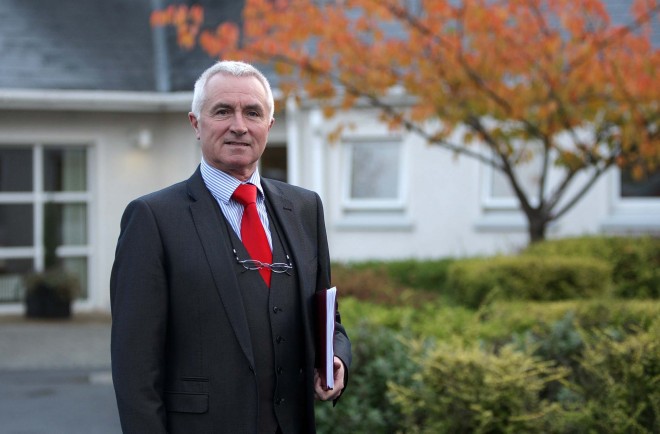 Dr James McDaid said that in last week he had seen, first hand, the positive benefits of people knowing...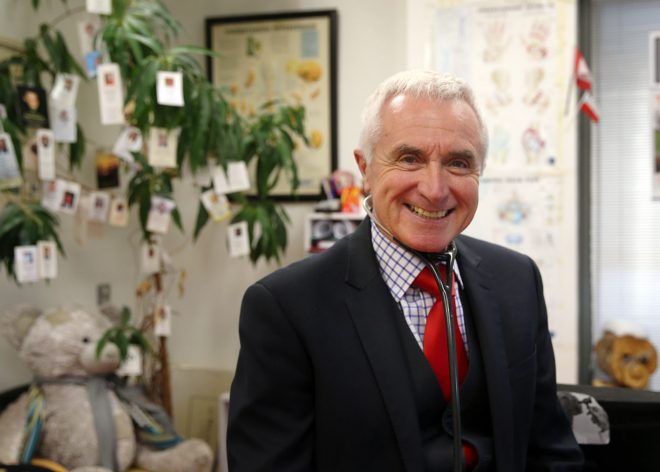 First elected in 1989, Dr McDaid was put on a fast track to the top of Fianna Fáil.